Spells
speeduptime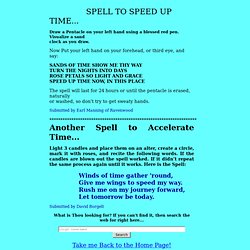 Draw a Pentacle on your left hand using a blessed red pen.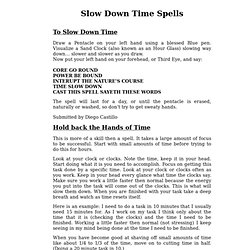 Slow down time
To Slow Down Time
likeme
Do you like me? Spell... Sometimes we really like someone but say nothing because we fear if we made an advance we would experience rejection.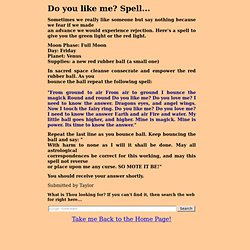 Dream of me Spell
Materials Required: White cotton fabric Bedding or cotton to use as a stuffing Parchment paper Lavender Rosemary Needle and thread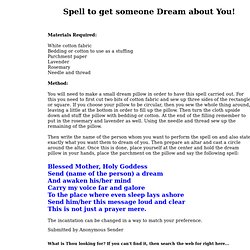 Spell to Bring You What You Need - Free Spells
Free Witchcraft Downloads: ebooks, pictures, movies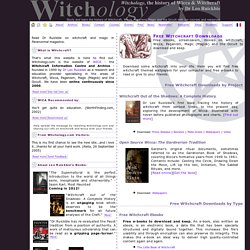 Read Dr Ruickbie on witchcraft and magic in Paranormal magazine. What is Witchcraft?
Spellcraft Menu
An easy love spell for the uninitiated or inexperienced that is designed to bring back a lost love:
Spell to Bring Back Lost Love - Return to Me Spell - Get your Lover Back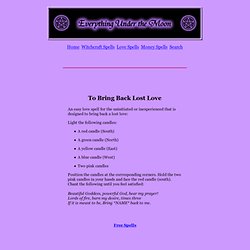 Rituals and Spells for Astral and Psychic Matters
The Purposes of a Circle A sacred circle has several purposes, the most significant of which is to define an area where formal ritual work can be performed. A circle is a place in which the rules and conditions are different to that of the everyday world.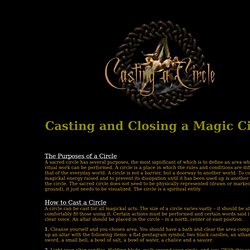 Witchcraft Magic Love Spells! Learn & Reviews FREE.
Free Spell Archive: Every month or so we add free spells, rituals and energy workings to the list below so check back soon!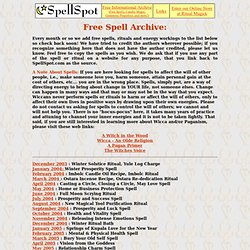 Sacred Texts Neopaganism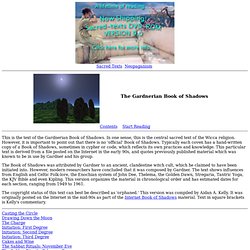 Love Spells – Spells who boost your love life. Today, Love spells can revisit lost lovers, attach wrecked relationships and fetch back an Ex for reuniting purposes; these prevailing Love Spells will make difference in your love life.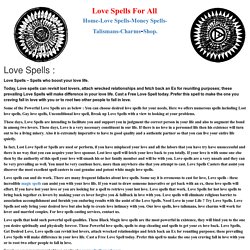 LOVE SPELLS Spell Casting Services Love Magic Love Spells Powerf
Wicca Spells Wiccan Spells Talismans Love Spells Magic Spells Ch
A Spell to Cast Away Darkness
Bougaivillea's Book of Shadows : Member's Books of Shadows
White: A balance of all colors; Spiritual enlightenment, cleansing, clairvoyance, healing, truth seeking; Rituals involving lunar energy' May be substituted for any color candle. Yellow: Activity, Creativity, unity; brings power of concentration and imagination to a ritual; use in rituals where you wish to gain another's confidence or persuade someone, or in rituals that require solar energy. Gold: Fosters understanding and attracts the powers of cosmic influences; beneficial in rituals intended to bring about fast luck or money, or in rituals needing solar energy.