Random Stuff Page :)
Get flash to fully experience Pearltrees
5 Centimeters Per Second ( 秒速5センチメートル , Byōsoku Go Senchimētoru ?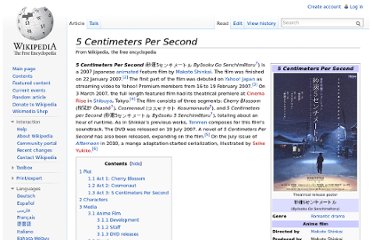 The Tree of Life is a 2011 American drama film with experimental elements written and directed by Terrence Malick and starring Brad Pitt , Sean Penn and Jessica Chastain . The film chronicles the origins and meaning of life by way of a middle-aged man's childhood memories of his family living in 1950s Texas, against the narrative backdrop of the origins of the universe and the inception and end of life on Earth. After several years in development and missing 2009 and 2010 release dates, the film premiered in competition at the 2011 Cannes Film Festival , where it won the Palme d'Or . Critics were divided about the film.
Via imagens.mdig.com.br The title of this picture according to the site where I found it is " Happy Anyway " with a description " Child is happy regardless of circumstances.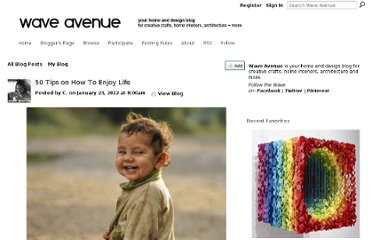 Gadgets are more unusual and more clever than normal technological objects and that makes them gain popularity. These wonderful gizmos ease our daily routine and keep us in contact with the innovative movement, making sure we don't get stuck in the past. But of course, in the world of gadgets there are also some devices that take it a little bit far, making us gaze at them with hope that we will get our hands on them sooner.
"Path To A Calm Soul" By M R Wiley Do you sometimes experience a tingling feeling down deep inside that something really special is missing in your present lifestyle? Are you quietly looking for real inner spiritual peace and mindfully searching for guidance to a true calm soul without promotion of any select religion? In my life travels, I have found that most maturing, wise humans become troubled by an intuitive, deep seeded desire for more spirit based fulfillment. This highly illusive inner peace that our soul intuitively yearns for is ever present and requires effort to activate.
School dates Spring School – 8th to 12th April 2013 Summer School 1 – 22nd to 26th July 2013 Summer School 2 – 29th July to 2nd August 2013 Autumn Piping School – 14th to 18th October 2013 Tuition The daily programme will cover all aspects of performance on the Highland Bagpipe including practice routines, technique, musical expression, timing and tuning. Students will be taught in small group of similar ability for three – four hours per day, with practice time built in. The course commences daily at 9am and will finish at approximately 4.50pm.
It might be that you typed in the wrong URL or Google didn't like the page and booted you to this page. Either way, let me help you find the way. Were you looking for Verve Search Homepage ? Did you want to know more about our Search Marketing Services or maybe simply read our fab blog ?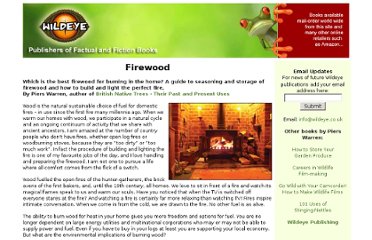 Firewood Which is the best firewood for burning in the home? A guide to seasoning and storage of firewood and how to build and light the perfect fire. By Piers Warren, author of British Native Trees - Their Past and Present Uses Wood is the natural sustainable choice of fuel for domestic fires – in use since the first fire many millennia ago. When we warm our homes with wood, we participate in a natural cycle and an ongoing continuum of activity that we share with ancient ancestors.
I'm guessing you have got the Cut HM from the SS Anne in Vermillion City? Well once you have that, and also have a bicycle, you must head to Celadon City. Go far left and you will find yourself at Cycle Road, which is a path leading to Fuschia City.
24 December 2011 Last updated at 03:44 GMT The rural area includes the towns of Fleet and Yateley The Hampshire district of Hart has been named as the UK's most desirable place to live for quality of life. The annual study by the Halifax bank took into account factors such as jobs, housing, health and crime as well as weather, traffic and broadband access. The survey found that 95% of people in the local authority area of Hart were in good health and they tended to have incomes 40% above the national average.
We are looking for both male and female support actors for our upcoming feature film "Crazy Idea". The film tells the story of a couple who fall in love, in most unusual of circumstances. The film is scheduled to be shot in London towards the end of February 2012. Primarily we are looking for extras in the age group of 18-45 years to play supporting roles. We have roles available for 45+ age group as well.