Animals
7 Extinct Animals: Rare Photographs. Last Thylacine yawning: Note the unusual extent to which it was able to open its jaws From panthers and pandas to rhinos and tigers, dwindling animal numbers speak of the need to step up conservation efforts – if it's not already too late.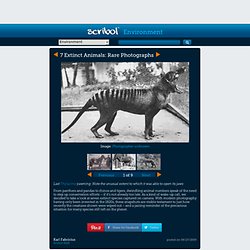 As a kind of wake-up call, we decided to take a look at seven extinct species captured on camera. A to Z Index of Animals - A-Z Animals - Animal Facts, Information, Pictures, Videos, Resources and Links. Dkonline.animal. BBC Nature - Home. BBC Nature - Video clips of your favourite animal.
Animal Planet : Pets, Wild Animals, Dog Breeds, Cat Breeds. Be Warned! This Gallery Is Not For Those Who Can't Handle A Monstrous Amount Of Cuteness: 40 Pictures Of Puppy Dogs. Kanaal van simonscat.
Upload www.simonscat.com Subscription preferences.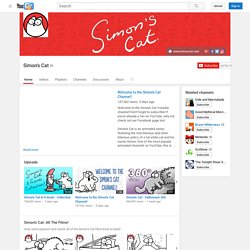 Doggelganger. Slow motion dogs catching treats. [VIDEO]
---