Animals
Last Thylacine yawning: Note the unusual extent to which it was able to open its jaws From panthers and pandas to rhinos and tigers, dwindling animal numbers speak of the need to step up conservation efforts – if it's not already too late. As a kind of wake-up call, we decided to take a look at seven extinct species captured on camera.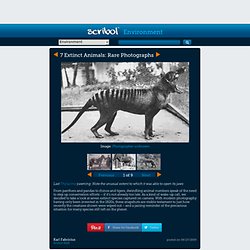 7 Extinct Animals: Rare Photographs
A to Z Index of Animals - A-Z Animals - Animal Facts, Information, Pictures, Videos, Resources and Links
dkonline.animal
BBC Nature - Video clips of your favourite animal
Find your favourite animals, where and how they live, the latest news about them and who's filming them right now. Marvel at the stealth of a snow leopard, the tenderness of a mother tiger and the awesome spectacle of a golden eagle in flight. Listen to the thrilling sound of lions roaring across the savannah and to birds that mimic machinery.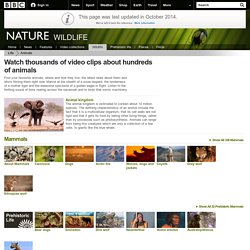 Slow motion dogs catching treats. [VIDEO]