Music Generators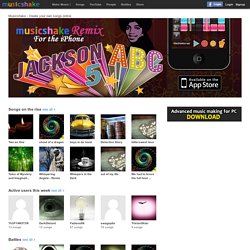 LoginSignup Musicshake - Create your own songs online Songs on the rise see all Return of the gods Smile
Professional Music Studio Soundation Studio has all the functionality of a professional desktop DAW including real time effects, virtual instruments, automation, recording and much more! And best of all - It's online, accessible through your browser. Incredible Sounds The studio has over 700 great sounding free loops and samples.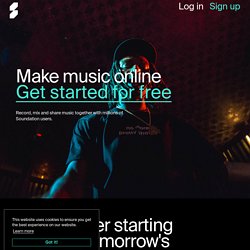 jamstudio
Majicksound
It's been a while since I posted something here. My "colaborators" never posted a single chord, video or a fuck you! Well, I bet you don't want to know about that... The site is called Learn how to write songs and this feature is a Random Chore Progession Generator, you just click the button and done. I really don't like ratings, try it yourself and if by any chance someone reads this post, feel free to give it a rate, thank you very much. Here is the link!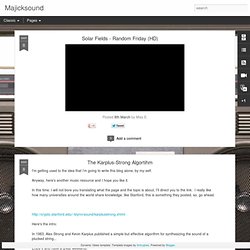 Mixxx has everything you need to start making DJ mixes in a tight, integrated package. Whether you're DJing your next house party, spinning at a club, or broadcasting as a radio DJ, Mixxx has what you need to do it right. iTunes Integration All your playlists and songs from iTunes, automatically ready to go for your next live DJ performance.