Graphic facilitation
VoiceMap - Transform voice into images. Sketcho Frenzy - Home. Infographics en datavisualisatie in woord en beeld. Infographics zijn tegenwoordig ontzettend populair op internet.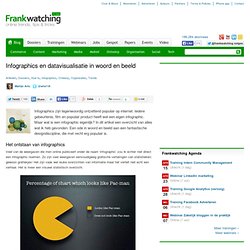 Iedere gebeurtenis, film en populair product heeft wel een eigen infographic. Maar wat is een infographic eigenlijk? In dit artikel een overzicht van alles wat ik heb gevonden. Een ode in woord en beeld aan een fantastische designdiscipline, die met recht erg populair is. Fast Analytics and Rapid-fire Business Intelligence from Tableau Software | Tableau Software. Been to a meeting in Atlanta with graphic facilitation or visual mapping? How to use visuals for creativity, innovation, personal, professional and organizational development. A visual exploration on mapping complex networks. Bestiario.
Visual Thinking. SketchHatch.
Illustratie
Visual storytelling. The Grove | The Leaders of Visual Planning, Team Performance, and Graphic Facilitation for over 30 Years. Loosetooth.com = Brandy Agerbeck = graphic facilitator + artist. Graphic facilitation, graphic recording, visual facilitation, scribing, drawing, printmaking, sewing, quilting, crafting.
IFVP Community. Datavisualisatie. International visual practitioners. An Innovative Way to Engage | Eye Toward Innovation. The term graphic recording may mean many different things to many people, but the root of the definition is quite simple.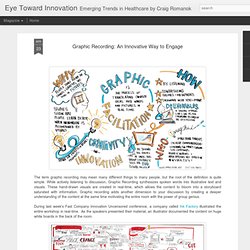 While actively listening to discussion, Graphic Recording synthesizes spoken words into illustrative text and visuals. These hand-drawn visuals are created in real-time, which allows the content to bloom into a storyboard saturated with information. VISUAL STRATEGY. A Periodic Table of Visualization Methods.
VizThink | All you need to know about Visual Thinking.
Graphic Facilitation, Visual Recording. Home. The top 10 visual thinkers on Twitter. Visual thinking is an essential executive skill today.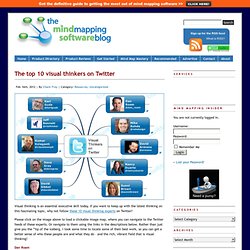 If you want to keep up with the latest thinking on this fascinating topic, why not follow these 10 visual thinking experts on Twitter? Please click on the image above to load a clickable image map, where you can navigate to the Twitter feeds of these experts. Or navigate to them using the links in the descriptions below. Jennwicks. ModelMinds | Company Netherlands. Register | Napkin Academy. DanRoam.com | Visual thinking for the business world.
Visual Harvesting graphic facilitation graphic recording. Visueel faciliteren: Wat ik NU zeg komt NU in beeld. Doodle Revolution. Bigger Picture. Graphic Facilitation A blog by Stine Arensbach.
---