General Future Cities
The Sahara Solar Breeder Project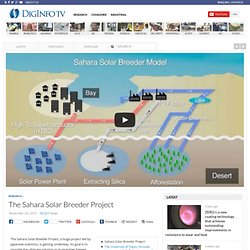 The Sahara Solar Breeder Project, a huge project led by Japanese scientists, is getting underway. Its goal is to provide the ultimate solution to humanities biggest problem in the 21st century - our reliance on finite energy resources.
Festival des Utopies Concrètes » 10 jours autour des alternatives concrètes locales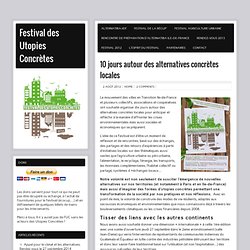 Le mouvement des villes en Transition Ile-de-France et plusieurs collectifs, associations et coopératives ont souhaité organiser dix jours autour des alternatives concrètes locales pour anticiper et réfléchir à la manière d'affronter les crises environnementales mais aussi sociales et économiques qui se préparent.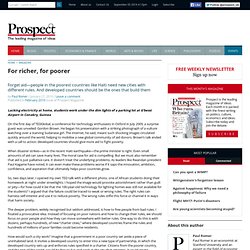 For richer, for poorer – Prospect Magazine « Prospect Magazine
Forget aid—people in the poorest countries like Haiti need new cities with different rules.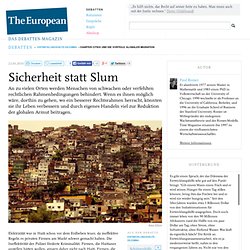 Elektrizität war in Haiti schon vor dem Erdbeben teuer, da ineffektive Regeln es privaten Firmen am Markt schwer gemacht haben. Die Ineffektivität der Polizei förderte Kriminalität. Firmen, die Haitianer anstellen hätten wollen, gingen daher nicht nach Haiti. Firmen, die Haitianer beschäftigten, verließen das Land. Im Ergebnis kann ein Arbeiter sein Einkommen um den Faktor 7 steigern, indem er von Haiti in die USA geht.
Paul Romer | Charter Cities und die Vorteile globaler Migration
OMA City Projects
Future Cities ProjecT: Home
Creative cities - British Council
Victory City: The City of the Future
Carfree Cities
Bit Car
Urban statistics In its section Urban Statistics , City Mayors ranks the world's largest as well as richest cities and urban areas. It also ranks the cities in individual countries, and provides a list of the capital cities of some 200 sovereign countries A comparison of UK and European cities 21 February 2013: Almost 13 per cent of the UK population live in London. With the exception of Vienna, no other major European capital city is home to such a high proportion of its country's citizens.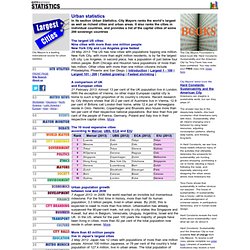 Largest cities and urban areas in the world