[K-L-M] BLOG'N ROLL
Little Reviews
MUZZART
MusiK Please
MyGoodZik
LE GOLB
LET'S ROCK TODAY
Lick My Trends - a Daily Blog/ magazine sur les nouvelles et prochaines tendances : Mode, Musique, Actualité, Séries, Girl's, Cinéma, Clip.. et bien plus encore
Loudersoft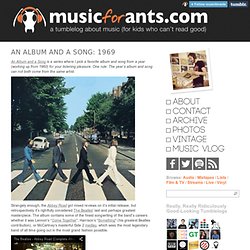 1 of 29 — Next » Home | Powered by Tumblr | Framework Theme by hrrrthrrr | Logo by Nick Duncan | RSS
The World Famous KROQ - Alt Rock Music News, Photos, Videos, Concerts
melophobe - concert reviews and concert photos
LA Times
L.A. Record
New Shows On Now!! Click here to buy tickets! {*style:<b>ACEYALONE ** ABSTRACT RUDE ** ABIGAIL WILLIAMS ** BAD VEINS ** THE BRONX ** BIG BUSINESS ** THE CAVE SINGERS ** CRYSTAL ANTLERS ** DETROIT COBRAS ** EARLY MAN ** THE GIRAFFES ** JAMES INTVELD ** HANDSOME FURS ** HOPEWELL ** HOT CONGRESS BLOCK PARTY ** IDEAL FATHERS CD RELEASE ** JUNIUS ** THE LEGENDARY SHACK SHAKERS ** MIKE WATT AND THE MISSING MEN ** NO USE FOR A NAME ** ONLY CRIME ** POUR HABIT ** PIERCED ARROWS ** SCOTT H. BIRAM ** SKELETONBREATH ** SPINDRIFT ** VALIENT THORR ** VON BONDIES ** WHITE DENIM ** WILLIAM ELLIOT WHITMORE ** THE WHORE MOANS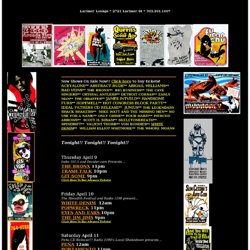 Larimer Lounge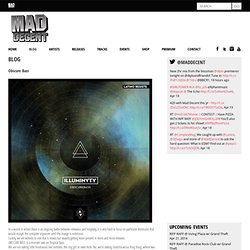 Blog
Diplo – Revolution (Remixes) Out 1/21 On Mad Decent! Out next Tuesday on Jan. 21st , "Revolution (feat. Faustix & Imanos and Kai)," the title track off of Diplo's latest EP gets a top notch remix package! Diplo's stadium trap anthem is reworked by an impressive group of producers including RUN DMT, Sluggers, Panic City and Paper Diamond. Each remix spotlights different elements of the original instrumental and Kai's distinct vocals. Panic City and Slugger's deliver heavy hitting big room remixes while RUN DMT and Paper Diamond turn things inside out with deep apocalyptic drops and new synths leads.
My Old Kentucky Blog
Losanjealous
little radio | live music feed
la-underground: los angeles loves you
MFR
Muzzle of Bees
Killbeat Music *****
Mondrian's Sketchbook
marathonpacks › someone warn the plains!
Metal Lungies
Musique2nuit
Kanye West News, Music Videos, Forum - Kanye To The .com
LA GIG BOX
My Elevator is Hype
The Music Slut