Unusual Art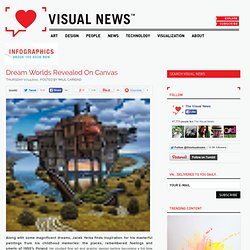 Along with some magnificent dreams, Jacek Yerka finds inspiration for his masterful paintings from his childhood memories: the places, remembered feelings and smells of 1950′s Poland . He studied fine art and graphic design before becoming a full time artist in 1980… and we're glad he did. His paintings will take you through incredible worlds of imagination, bending reality in captivating and clever ways fit to inspire a novel or film.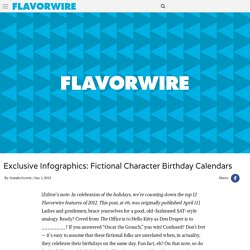 Exclusive Infographics: Fictional Character Birthday Calendars
[ Editor's note: In celebration of the holidays, we're counting down the top 12 Flavorwire features of 2012. This post, at #6, was originally published April 11. ] Ladies and gentlemen, brace yourselves for a good, old-fashioned SAT-style analogy. Ready?
YAGO HORTAL
Historic Explosions in Cauliflower
Mundane by their very nature, manhole covers don't necessarily stand out to us while we walk or drive over them (although sometimes their simplistic appearance leads to interesting urban art ).
The World's Coolest Manhole Cover Designs - Design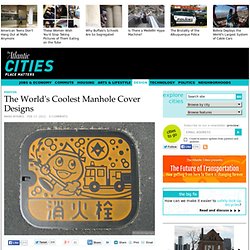 Geeky Tattoos
Photographer Martin Klimas Paints Like Pollock With Sound How do you paint with sound? It's a good question and the answer comes from German photographer Martin Klimas .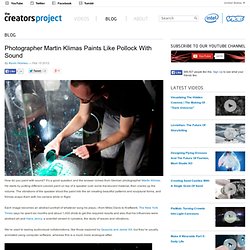 Koalas to the Max dot Com
Cecilia Camouflaged
kim welling by kimslittlemonsters on Etsy
Home : Charlotte Trounce
Solo
The Curiosity Shoppe
Tamara Shopsin
Rainbow Toy Car Installation Made from 2,500 Cars
Looking for street arts?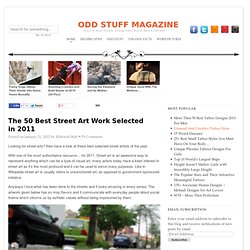 15 Great Works of Literature-Inspired Nail Art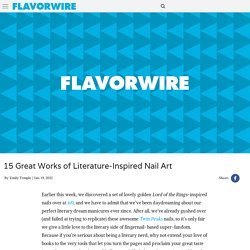 Earlier this week, we discovered a set of lovely golden Lord of the Rings -inspired nails over at io9 , and we have to admit that we've been daydreaming about our perfect literary dream manicures ever since. After all, we've already gushed over (and failed at trying to replicate) these awesome Twin Peaks nails, so it's only fair we give a little love to the literary side of fingernail-based super-fandom.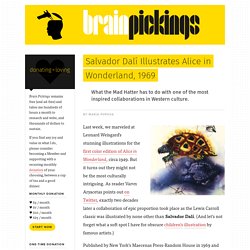 by Maria Popova
Posted by Scout on September 19th, 2011 Last week, I was scouting office space in a building in Queens.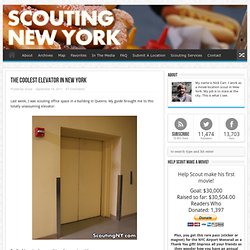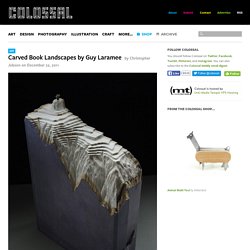 (click images for detail) For the better part of three decades multidisciplinary artist Guy Laramee has worked as a stage writer, director, composer, a fabricator of musical instruments, a singer, sculptor, painter and writer. Among his sculptural works are two incredible series of carved book landscapes and structures entitled Biblios and The Great Wall , where the dense pages of old books are excavated to reveal serene mountains, plateaus, and ancient structures.
Larken by larkendesign on Etsy
Most Amazing Sand Sculptures Anyone who has ever been to the beach has probably tried to sculpt a simple sand structure of some sort.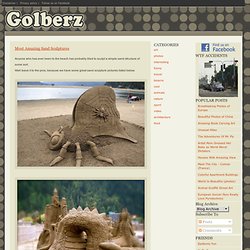 Okay municipalities of the world, pay attention. For a third consecutive year the city of Kaunas, Lithuania approached artist Jolanta Šmidtienė to assist with their annual holiday decorating. Recognizing the city's somewhat dire financial state the artist challenged herself to build something that wouldn't rely on any administrative funds set aside for the event.
L'artista spagnolo Lorenzo Duran si avvale delle foglie come tela per le sue incisioni.