Cooking
Cinnamon Toast&Rolls. The USDA released its new food pyramid the other day (which is actually a plate now instead of a pyramid), and I am sorely disappointed to report that cinnamon rolls did not appear anywhere on that plate.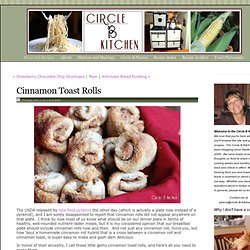 I think by now most of us know what should be on our dinner plate in terms of healthy, well-rounded nutrient-laden meals, but it is my considered opinion that our breakfast plate should include cinnamon rolls now and then. And not just any cinnamon roll, mind you, but how 'bout a homemade cinnamon roll hybrid that is a cross between a cinnamon roll and cinnamon toast, is super easy to make and gosh darn delicious. In honor of their ancestry, I call these little gems cinnamon toast rolls, and here's all you need to make them… Recipe} The Most AMAZING Chocolate Cake&8230; EVER.
The Pastry Affair - Home - Garlic Parmesan Pull-Apart&Bread. I once made the driest pancake in the world.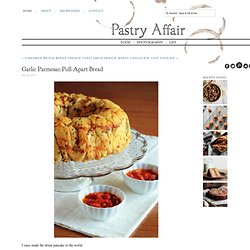 I can see you sitting at home, staring at your computer screen, and scoffing at my bold statement. Driest pancake in the world? Yeah, right. How would you even know? Chocolate Chip Cookie Dough Truffles | RecipeGirl.com - StumbleUpon. Chocolate Chip Cookie Dough Truffles I've never liked chocolate chip cookies.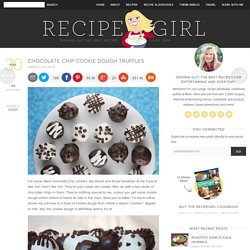 Go ahead and throw tomatoes at me if you'd like, but I don't like 'em. They're just a plain old cookie, after all, with a few studs of chocolate chips in them. They're nothing special to me, unless you get some cookie dough-action before it meets its fate in the oven. Shrimp Creole Recipe | Add a Pinch. Most gawked all-time - page 20. Most gawked all-time - page 20. Martha Stewarts Cookies and Cream Cheesecakes Recipe | La Mia Vita Dolce - StumbleUpon. Posted by Grace Massa Langlois on Wednesday, 21st July 2010 I have yet to meet a person who doesn't like Oreo cookies or Cream Cheesecake Cupcakes.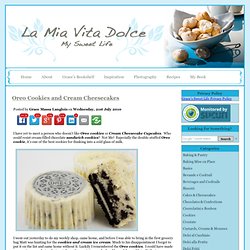 Who could resist cream-filled chocolate sandwich cookies? Not Me! Especially the double-stuffed Oreo cookie, it's one of the best cookies for dunking into a cold glass of milk. I went out yesterday to do my weekly shop, came home, and before I was able to bring in the first grocery bag Matt was hunting for the cookies and cream ice cream.
Cakeballs. Take a closer look.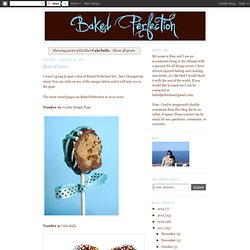 At first glance these may look like your typical cake pop made famous by Bakerella, but once you take your first bite you will realize these are not cake pops. Here take another look. Yep, that is chocolate chip cookie dough in that pop (don't worry, there are no raw eggs). I was talking with Elyse, of the wonderful Elyse's Confectionery Creations, and she and I were wondering what we can make to be the next big thing. Over 100 Quick and Easy Recipes. We Have Preparation and Cooking Times of 30 Minutes or Less The majority of recipes we offer can be both prepared and cooked in 30 minutes or less, from start to finish.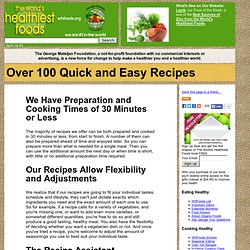 A number of them can also be prepared ahead of time and enjoyed later. So you can prepare more than what is needed for a single meal. Then you can use the additional amount the next day or when time is short, with little or no additional preparation time required. Our Recipes Allow Flexibility and Adjustments.
Strawberry Torte. This beautiful swirled torte is almost too pretty to eat.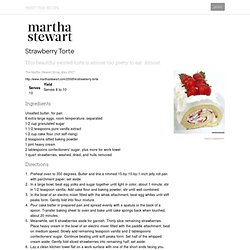 Almost. Photography: Lunch Sandwich Round-Up. The Infamous Jacques Torres Chocolate Chip Cookies - StumbleUpon. Now, I have a chocolate chip cookie recipe that I swear by.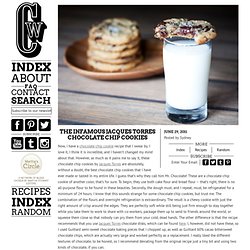 I love it, I think it is incredible, and I haven't changed my mind about that. However, as much as it pains me to say it, these chocolate chip cookies by Jacques Torres are absolutely, without a doubt, the best chocolate chip cookies that I have ever made or tasted in my entire life. I guess that's why they call him Mr. Whipped Frosting. Not martha - experiments in Rainbow Cakes. This past St.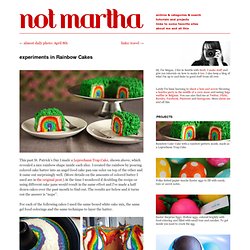 Patrick's Day I made a Leprechaun Trap Cake, shown above, which revealed a nice rainbow shape inside each slice. I created the rainbow by pouring colored cake batter into an angel food cake pan one color on top of the other and it came out surprisingly well. (More details on the amounts of colored batter I used are in the original post.) Oreo Cookies and Cream No-Bake Cheesecake. Oreo Cookies and Cream No-Bake Cheesecake Oreo Cookies and Cream No-Bake Cheesecake ~ An adult dessert gets some kid lov'n with an Oreo crush.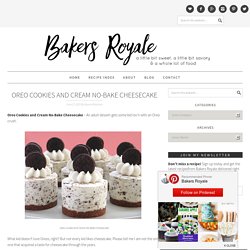 Oreo Cookie and Cream No-Bake Cheesecake What kid doesn't love Oreos, right? Pepperoni Pizza Monkey Bread Recipe. Kids can be frustratingly picky eaters. They can also have highly entertaining quirks. My niece used to ask for pepperoni pizza and then proceed to discard all of the pepperoni. 8 PIECES OF SUSHI ART. Say 'Yes' to Pesto. The following article was written by Keegan Baur. Spring is upon us, and I, for one, am so ready for warm weather. This past weekend, I wanted to cook a fresh and light dinner and decided to try the Avocado Pesto Pasta dish à la Chef Chloe. It hit the spot for me, and I'm definitely excited to use more recipes by this budding new vegan chef. Easter Cupcakes Baked in Real Egg Shells ~ Cupcake Project. I watched my Grandmother's face when she realized that I hadn't handed her a hard boiled egg but rather a cake baked inside a real egg shell.
Her eyes were filled with wonder and I could envision what she must have looked like as a tyke the very first time she saw a red balloon float across the sky or the the trunk of a giant elephant spewing a stream of water. "Crack it on the table," I told her. Eggs were cracked, cupcakes were eaten, and I was perceived as a cupcake Houdini. Eat at allies: Samoa M&Blondies - StumbleUpon. Italian Grilled Cheese. Molten Lava Chocolate Chip Cookie.
Twix Cheesecakes – Gingerbread Bagels. Chuckwagon Apple Fritters | Scarletta Bakes. Parmesan Roasted Potatoes - StumbleUpon.
---