Green Tech
Ento : Ento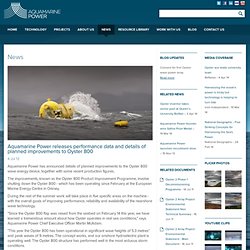 Aquamarine Power releases performance data and details of planned improvements to Oyster 800
Aquamarine Power - Aquamarine Power releases performance data and details of planned improvements to Oyster 800
Inicio
L'Uritonnoir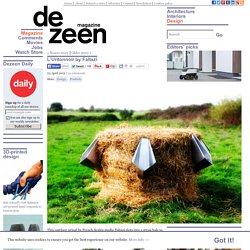 This outdoor urinal by French design studio Faltazi slots into a straw bale to recycle pee from festivalgoers into compost. L'Uritonnoir is a cross between a urinal ("urinoir" in French) and a funnel ("entonnoir") and was designed by Faltazi as a tidy and eco-friendly method of outdoor sanitation.
L'Uritonnoir urinal by Faltazi
The concept of a vortex engine or atmospheric vortex engine (AVE), independently proposed by Norman Louat[1] and Louis M. Michaud,[2] aims to replace large physical chimneys with a vortex of air created by a shorter, less-expensive structure.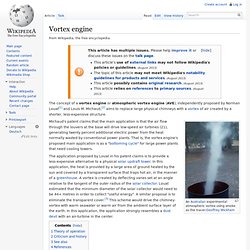 Vortex engine
MIT-based nonprofit STG International is looking to make isolated African clinics and schools much more self-sufficient with a new hybrid power and heat solar system.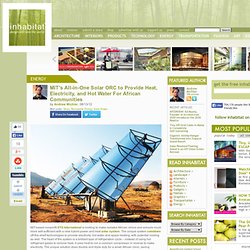 MIT's All-in-One Solar ORC to Provide Heat, Electricity, and Hot Water For African Communities
McCamley's New Vertical Axis Wind Turbines Could Make Urban Wind Farms a Reality
Urban wind turbines face an up-hill battle, as many people feel they are too big, too expensive, and potential eyesores.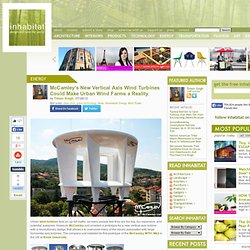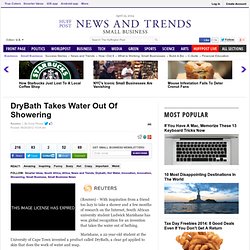 DryBath Takes Water Out Of Showering
(Reuters) - With inspiration from a friend too lazy to take a shower and a few months of research on the Internet, South African university student Ludwick Marishane has won global recognition for an invention that takes the water out of bathing.
Algae-Powered Pods Provide Fresh Air in an Otherwise Polluted Environment
Dual-Action Wind Turbine Generates Power and Water
Nouvelle alerte environnementale: épuisement du phosphore !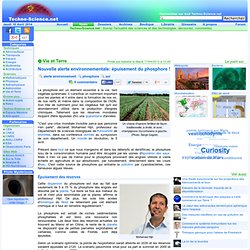 Un champ d'ognons fertilisé de façon traditionnelle, à droite, et avec champignons mycorhiziens à gauche.
Solar Panel-In-a-Tube Generates Power and Hot Water At the Same Time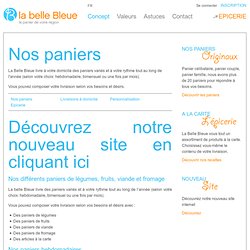 La Belle Bleue livre à votre domicile des paniers variés et à votre rythme tout au long de l'année (selon votre choix: hebdomadaire, bimensuel ou une fois par mois).
Concept | la belle Bleue, le panier de votre région
PRINCIPAL
More than one billion people – one sixth of the world's population - are without access to safe water supply. At any given moment, about half of the world's poor are suffering from waterborne diseases, of which over 6,000 – mainly children – die each day by consuming unsafe drinking water. The world's most prolific killer though is diarrhoeal disease from bacteria like typhoid, cholera, e. coli, salmonella and many others. Safe water interventions have vast potential to transform the lives of millions, especially in crucial areas such as poverty eradication, environmental upgradation, quality of life, child development and gender equality. LifeStraw was developed as a practical response to the billions of people who are still without access to these basic human rights.