Career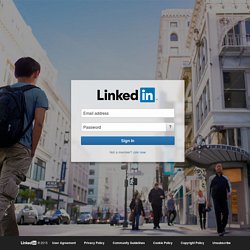 Job Interview: Why Only 3 Questions Really Matter
Even for the most fearless amongst us, job interviews can be nerve wracking. In order to give us the best chance of success we tend to prepare for many of the difficult questions we anticipate, questions like: Why should we hire you?
Information Tree - International Students
What is Librophile.com? Librophile.com (beta) offers a simple interface for finding completely legal free audiobooks and eBooks. You can browse the latest books, search by keywords or choose more broadly by genre or language. You can often listen to chapters online, download a whole book, play a sample or subscribe using iTunes.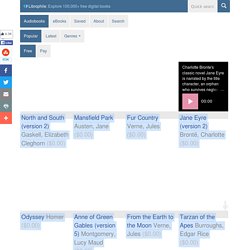 Most people who want to start their own business don't have a ton of money laying around and it's probably one the most common questions I get emailed about: How can I get started without a lot of cash? Well I've put together a list below of the best ideas I've heard and personally used. I hope you find it useful! The three basic strategies to starting a business without much money are: Delay the normal "business starting" activities like incorporating, hiring, renting office or retail space, etc until AFTER your business has started earning money.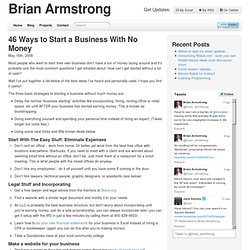 of Business Aviation - Maintenance
CAP 741: Aircraft Maintenance Engineers Log Book | Publications | About the CAA
GRB Signup
A Beautiful Disaster - Why I Embrace Natural Hair and Reject Weave | Poetry
Surazuri Modelling & Casting Agency
Thank you for your interest in Surazuri. Our application page is currently under maintenance. We apologize for the inconvenience and would like to direct all applicants to send us a Half-body shot of yourself along with all your correct measurements such as your age, height, waist, bust and hips (if you are female) and age and height (if you are male) to the email address- lyndsey@surazurimodels.com. Please make sure that the photo is clear(also make sure you are not wearing hats or sunglasses. Your face should be clearly visible) and that it does not exceed 500kb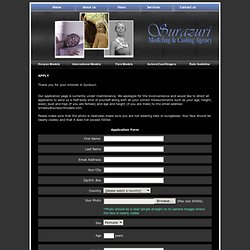 Do you know your hair type? You should! » MixtKids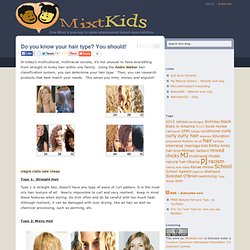 In today's multicultural, multiracial society, it's not unusual to have everything from straight to kinky hair within one family. Using the Andre Walker hair classification system, you can determine your hair type. Then, you can research products that best match your needs.
Helicopters: civil helicopter and military helicopter – Eurocopter, an EADS company
Best Public Speaker Blog | Speaking Tips | Presentations
What Makes A Great Cover Letter, According To Companies? - Smashing Magazine