Electronics Hobby
Electronics Lab - Home
amazing stuff, but where do I buy all the parts from? by argentum_album Jun 27
Intro / Home Page
So, I get two or three emails a day, all basically asking the same thing: "Where can I learn about electronics?"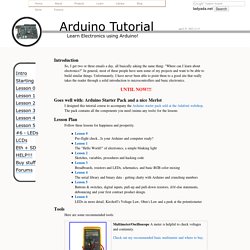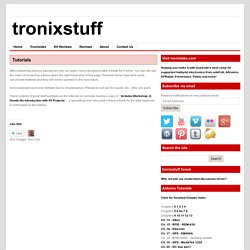 This is the start page for our series of over fifty Arduino tutorials. Each tutorial from chapter zero to thirteen will cover a variety of topics and lessons, then from chapter fourteen each chapter will cover a particular topic. If you are looking to learn about the world of Arduino – this is a great place for beginners to start, or for more experienced users to brush up on their knowledge. Scroll down to read the contents of each chapter. New tutorials, lessons and other articles of interest are announced via twitter, Google+, RSS feed and by email – to keep up, subscribe using the form in the column to the right.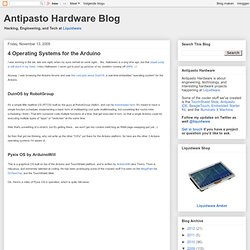 I was working in the lab, late one night, when my eyes behold an eerie sight... Yes, Halloween is a long time ago, but that stupid song is still stuck in my head.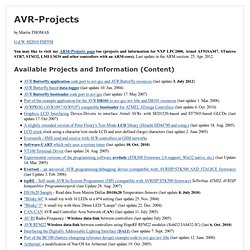 by Martin THOMAS G.d.W. SS2010 FHFFM
AVR projects and AVR Butterfly gcc port
Birds on the Wire - Birds on the Wire is the Little Bird Electronics blog.
Computer microphones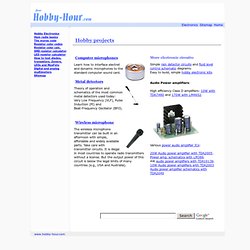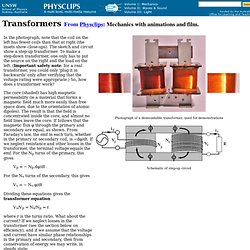 In the photograph, note that the coil on the left has fewer coils than that at right (the insets show close-ups).
Ben's Solid State A/V Switcher. Comes in any color you'd like as long as it's black. As you probably recall we recently had several articles on the Wii laptop which, of course, has Virtual Console game emulation.
How-To: Make a solid-state A/V switcher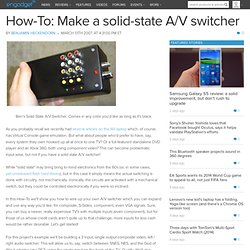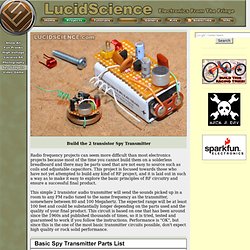 Build the 2 transistor Spy Transmitter Radio frequency projects can seem more difficult than most electronics projects because most of the time you cannot build them on a solderless breadboard and there may be parts used that are not easy to source such as coils and adjustable capacitors.
Freaklabs - Open Source Wireless - Feeding the Shark - Turning the Freakduino into a Realtime Wireless Protocol Analyzer with Wireshark