Mac Build
rockycrrab said: Thanks for the reply! The reason why I didn't go with the 2500K is because I don't need to overclock.
Intel H61 vs H67 vs P67 vs Z68 - General-Motherboard - Motherboards-Memory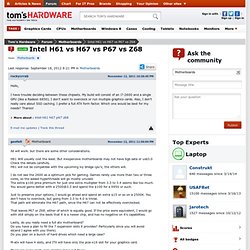 Pros: This is an extremely awesome processor. I paired it with a ga-z77x-d3h mobo, 16 gigs of gskill ripjaw ram, a corsair h8o watercooler and an NVidia 650ti gtx. This system ran everything I threw at it in low cpu cycles but a little high on the temp sometimes pushing in excess of 70c when serial compressing dvds using handbrake.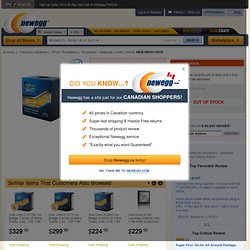 Intel Core i7-2600K Sandy Bridge 3.4GHz (3.8GHz Turbo Boost) LGA 1155 95W Quad-Core Desktop Processor Intel HD Graphics 3000 BX80623I72600K
After reading a review of the Drobo FS, I became obsessed with network attached storage (NAS). I realised that a NAS device would neatly solve a couple of long-standing problems I hadn't got around to fixing: data backup and data organisation. This post will explain how I picked the hardware and software for my NAS. To buy or to build? The Drobo FS itself, while a compelling product, is expensive. There are also some worrying stories of problems with poor read/write speeds, noise, and the slightly ropey client software.
Building a NAS Server - Super User Blog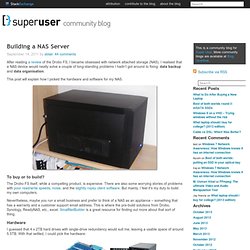 Instructions, Hackintosh How To Guides @ Hackintosh.com
Hackintosh.com links to everything you need to build a Hackintosh and get OS X "Mavericks" or "Mountain Lion" as well as earlier versions of OS X running on an unsupported computer -- instructions, step-by-step "how to" guides, and tutorials -- in addition to installation videos, lists of compatible computers and parts, and communities for support. Also interested in Mac hacks, tweaks, and themes as well as Mac and Hackintosh case mods? Visit MacHacks.com.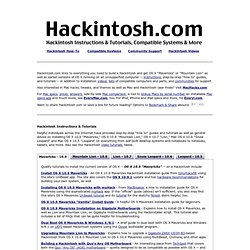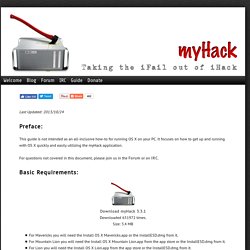 myHack Guide | myHack
Last Updated: 2013/10/24 This guide is not intended as an all-inclusive how-to for running OS X on your PC. It focuses on how to get up and running with OS X quickly and easily utilizing the myHack application. For questions not covered in this document, please join us in the Forum or on IRC.
This is a component level hardware compatibility list. We want to keep it as accurate as possible, but please, do not entirely rely on this list when buying hardware. Add which parts you have working in the categories listed below, or create a new category. Please keep alphabetical order inside the categories.
7.2
OS X Lion: How to Do a Clean Install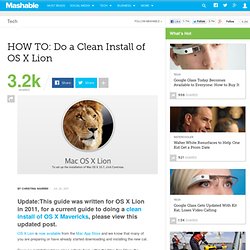 Update:This guide was written for OS X Lion in 2011, for a current guide to doing a clean install of OS X Mavericks, please view this updated post. OS X Lion is now available from the Mac App Store and we know that many of you are preparing or have already started downloading and installing the new cat. Because installation takes place entirely from within the Mac App Store, the usual "clean install" option isn't present. If you've followed our guide for preparing your Mac for Lion, you're probably in good shape to proceed with an upgrade. If, however, you long for the ability to do a clean install without having to first install Snow Leopard and THEN install Lion, Mashable has you covered. If you want to create a bootable USB stick or burn a DVD of OS X Lion, read along.
Any OSx86 installation guide can seem daunting at first glance, especially when trying to remember cryptic terminal commands and sorting through volumes of misinformation on the web. This guide requires no coding, terminal work, or Mac experience of any kind. You will not need access to a Mac. In fact, it's easier and faster for me to install Snow Leopard with fully working components on my system than it is to install Windows 7. And more fun.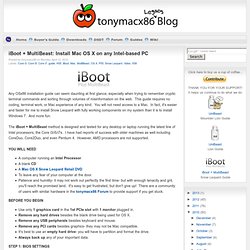 The QNAP TS-410 Turbo NAS is the most economic four-drive storage solution for Prosumers and SOHO users who want a NAS with compelling features, solid performance, low power consumption and high reliability. The powerful four-drive system can let you build the RAID 0/1/5/6/5+spare, single and JBOD disk configurations. The TS-410 Turbo NAS is not only an ideal storage server but also an all-in-1 application server.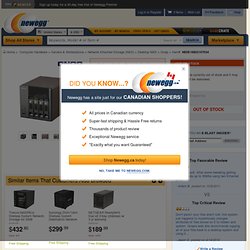 QNAP TS-410-US Diskless System All-in-one NAS Server with iSCSI for SOHO and Home Users
Installing NAS4FreeApril 09, 2013 With so many of our memories and purchases existing only in the digital realm, having a reliable method of storing them is essential. We've written a guide to help you to install NAS4Free - free software which provides several methods of protecting your data by mirroring it across multiple disks. NAS4Free is very scalable product supporting both UFS and ZFS, meaning it is a great choice for Mini-ITX systems - which can vary from low power consumption Atoms up to powerful Core i7 and Xeon based systems. Installing NAS4Free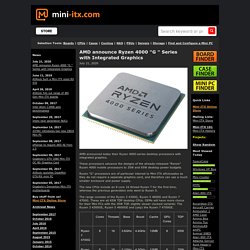 mini-itx.com - news