Drinks
Get flash to fully experience Pearltrees
Just thought I'd share this recipe. 1 pound fresh or frozen cranberries; 1 quart filtered water; Sweetener to taste
When people hear more than half my calories come from healthy fats, one of the most common questions after "Why?"
October 31, 2010 Since I'm on such an apple cider kick this fall, thought I would end this week of apple recipes with a fun presentation idea….apple cups! These are really much simpler than they look, and are such a charming way to enjoy your favorite apple cider!
Here's a delicious hot beverage to snuggle up with and read a good book or watch a movie with your family.
After an exciting summer with friends & family [ & food...+ maybe some alcohol : ) ], I felt like I needed a quick detox to jumpstart my metabolism. When doing a cleanse, it is essential to select one that fits your body's schedule & needs.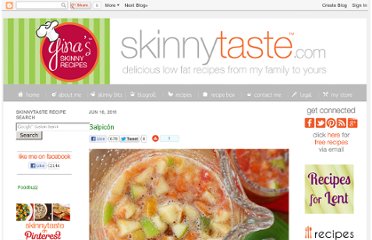 Salpicón is a fresh homemade Colombian fruit beverage.