News
She's the Spice Girl who made it really big—chart-topping success, reinvention as an internationally lauded fashion designer, marriage to a super-hot, brilliant footballer, beautiful kids, celebrity friends, glamor in spades, and smiling only by a... She's the Spice Girl who made it really big—chart-topping success, reinvention as an internationally lauded fashion designer, marriage to a super-hot, brilliant footballer, beautiful...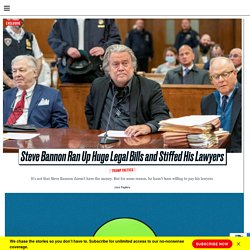 The Daily Beast
Business & Financial News, Breaking US & International News
ProPublica
High Country News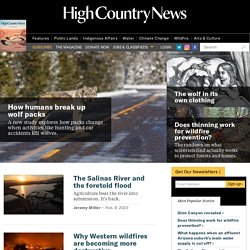 Sign up now to receive our weekly email newsletter! • The best weekly collection of Western environmental news • An at-a-glance look at our latest news and analysis
YES! Magazine
Media Channel 2.0
ThinkProgress
Consortiumnews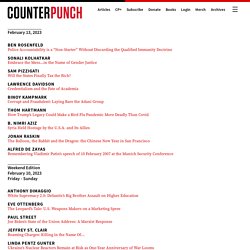 CounterPunch
Last month, the ruling Japanese coalition parties quickly rammed through Parliament a state secrets law. We Americans better take notice. Under its provisions the government alone decides what are state secrets and any civil servants who divulge any "secrets" can be jailed for up to 10 years. Journalists caught in the web of this vaguely defined law can be jailed for up to 5 years.
Truthdig
COLORLINES
openDemocracy
(Image: Addiction via Shutterstock)Voters and policy makers are slowly moving toward reforms to reduce the harm of skyrocketing numbers of opiate-related overdoses, but in the meantime, many like Truthout Writer Mike Ludwig and friends will share skills that "help us keep each other alive, healthy and safe." Maria pulls out a thick-gauged intramuscular syringe and a vial of naloxone hydrochloride, a drug known commonly by the brand name Narcan. She shows the people gathered around me how to draw up 1 cubic centimeter of naloxone into the syringe. "You want to inject it into fleshy areas, the upper arm muscle, thigh or butt," she says.
Truthout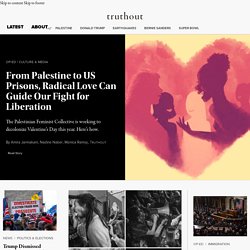 BuzzFlash
Common Dreams
Guardian
AlterNet
City Limits Magazine - New York City News
Democracy Now!
rabble.ca
Women's International Perspective
by Aditi Bhaduri, India April 2014! It hangs like a Damocles' sword over the Indian sub-continent. While Afghans may be the immediate beneficiaries the ramifications of what April 2014 denotes will be felt far and wide – in Pakistan, India, and maybe even further.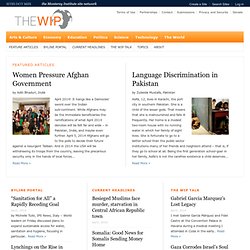 WireTap Magazine
Salon.com
Progressive Editor Ruth Conniff Talks About Wisconsin State Senator Glenn Grothman Running for Congress By Deepa Kumar on Apr 11, 2014 A federal judge made a serious error recently in throwing out an important case about whether the U.S. government can kill U.S. citizens abroad without due process. Three U.S. citizens (Anwar al-Awlaki, Abdulrahman al-Awlaki, and Samir Khan) were executed in U.S. drone strikes in Yemen in 2011. Their families brought a lawsuit to obtain justice.
The Progressive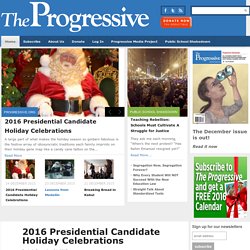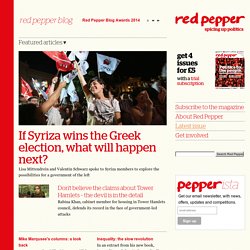 How Sweden's public services were stolen, and how people are fighting to take them back. By Adam Bott Gabriel García Marquez: much more than magical realismMatt Carr pays tribute to the author Gabriel García Márquez A collective responsibility: reproductive rights in crisis across EuropeRachael Ferguson and Gwyneth Lonergan argue that Europe's austerity drive is deepening gender inequality and sparking a new wave of attacks on women's reproductive rights
Red Pepper
In These Times
Did you know that Mother Jones is a 501(c)(3) nonprofit? It's true: The majority of our funding comes from readers like you. Your contributions keep us free, independent, and uncensored. Will you support the Mother Jones Investigative Fund with a $5 gift? Your donation of any amount will make a real difference. It takes under 60 seconds to give, and you can donate via credit card or PayPal.
Mother Jones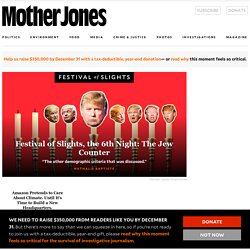 [Note for TomDispatch Readers: We've got a special offer for you today. Below, you'll get a taste of Astra Taylor's new book about the Internet as a system for inequality, The People's Platform: Taking Back Power and Culture in the Digital Age. (Musician David Byrne, no less, praises her "inspiring insights" and calls her book "beautifully written and highly recommended." As is obvious from her intro, Rebecca Solnit also considers it a milestone book.) For a donation of $100 to this website, Taylor will sign a personalized copy of the book to you.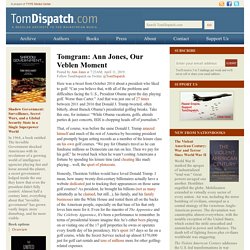 TomDispatch
Not only does capitalist growth not reduce inequality; it increases it. What happens when the black experience is relegated to background noise? What role should the social platform play as the feminist movement continues to grow? The bad news?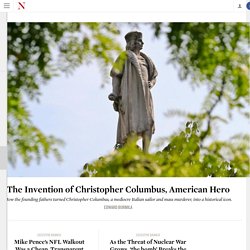 The Nation
Skip to: Content Skip to: Site Navigation Skip to: Search Sign up for FREE E-Newsletters: Subscribe and save 79 Advertisements Sergei Grits / AP
The Christian Science Monitor
Global Post