News
The Daily Beast
Business & Financial News, Breaking US & International News
ProPublica
High Country News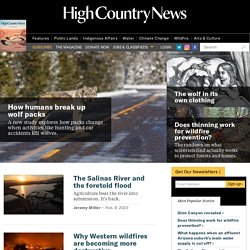 Sign up now to receive our weekly email newsletter! • The best weekly collection of Western environmental news • An at-a-glance look at our latest news and analysis
YES! Magazine
Media Channel 2.0
Federal Court Deals Blow To Open Internet Access Does West Virginia Have The Political Will To Prevent The Next Water Disaster? New York Post Columnist Calls Sandy Hook A 'Little Convenient Massacre' Justice BREAKING: Federal Judge Rules Oklahoma Marriage Ban Unconstitutional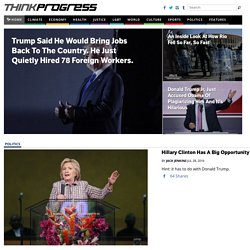 ThinkProgress
Consortiumnews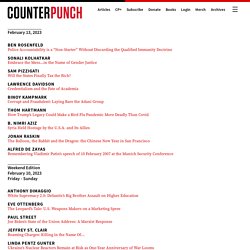 CounterPunch
Last month, the ruling Japanese coalition parties quickly rammed through Parliament a state secrets law. We Americans better take notice. Under its provisions the government alone decides what are state secrets and any civil servants who divulge any "secrets" can be jailed for up to 10 years. Journalists caught in the web of this vaguely defined law can be jailed for up to 5 years.
Please Support Truthdig In a media landscape littered with sellouts, we proudly remain one of the few truly independent news sites featuring strong, uncompromising voices. But we need your help to continue our mission of finding and publishing a range of insightful opinion and analysis from a progressive point of view.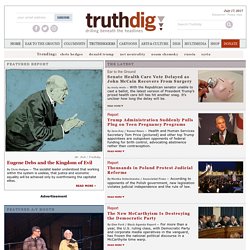 Truthdig
COLORLINES
openDemocracy
(Image: Addiction via Shutterstock)Voters and policy makers are slowly moving toward reforms to reduce the harm of skyrocketing numbers of opiate-related overdoses, but in the meantime, many like Truthout Writer Mike Ludwig and friends will share skills that "help us keep each other alive, healthy and safe." Maria pulls out a thick-gauged intramuscular syringe and a vial of naloxone hydrochloride, a drug known commonly by the brand name Narcan. She shows the people gathered around me how to draw up 1 cubic centimeter of naloxone into the syringe. "You want to inject it into fleshy areas, the upper arm muscle, thigh or butt," she says.
Truthout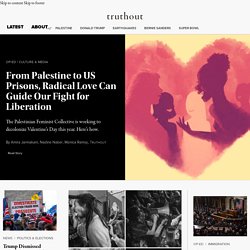 BuzzFlash
Get FREE BuzzFlash News Alerts! Truthout Contact News Tips
Common Dreams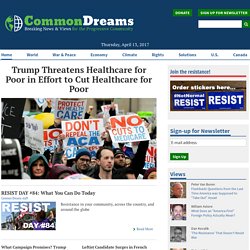 Forget the Polar Vortex. Australia is very hot. Australia is so hot its meteorologists issued a special statement documenting the "highly significant" heat wave and had to add torrid new colors to its weather maps.
Guardian
AlterNet
City Limits Magazine - New York City News
Democracy Now!
rabble.ca
Women's International Perspective
by Rhiannon and Holly, New Statesman, UK - By now, you probably know the story: Closer magazine sent a paparazzo to prove French President Francois... by Joyce Karam, Al Arabiya, UAE - As the first trial in The Special Tribunal for Lebanon (STL) opens at The Hague this morning, a... by Daniela Pastrana, IPS, Italy - "The army decided to open fire on the people," Estanislao Beltrán, a spokesman for the self-defence forces of Michoacán,... by Lena Ag, TheParliament.com, Belgium - EU high representative, Catherine Ashton, is showing great courage in taking on the task of facilitating dialogue between Kosovo...
WireTap Magazine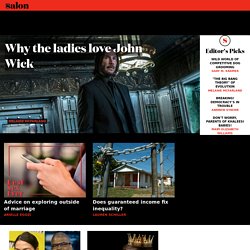 Salon.com
Up close at the Egyptian revolution Jehane Noujaim's thrilling Oscar nominee "The Square" stays on the Cairo streets through two revolutions Andrew O'Hehir Friday, Jan 17, 2014 12:00 AM UTC Entertainment Movies, Documentaries, Our Picks "SNL" finalist on audition: "It was such a historic moment" Simone Shepherd tells Salon about her experience auditioning for Lorne Michaels
The Progressive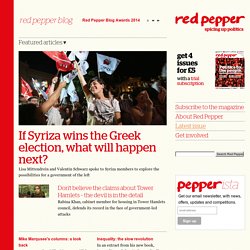 There's nothing inherently wrong with genetic modification, argues Leigh Phillips, and the left shouldn't side with those who suggest there is. Below, Emma Hughes responds Migrants already 'pay their way' – why should they have to pay medical bills too?Plans to charge non-EU nationals for treatment will undermine the NHS – and could force them to choose between their health and paying the rent, writes Michael Pooler
Red Pepper
In These Times
Mother Jones
[Note for TomDispatch Readers in or around New York City: On Friday, January 17th at 7 pm, Nick Turse will be discussing his bestselling book, Kill Anything That Moves: The Real American War in Vietnam (just out in paperback), with TomDispatch regular Chase Madar at a favorite independent bookstore of mine -- Brooklyn's Book Court. For more details, click here. Tom] These days, when I check out the latest news on Washington's global war-making, I regularly find at least one story that fits a new category in my mind that I call: What Could Possibly Go Wrong? Take last Saturday's Washington Post report by Craig Whitlock on the stationing of less than two dozen U.S.
TomDispatch
The bill now being pushed by the neocons and AIPAC could destroy the most promising developments in a decade. He's not the only Republican governor who has abused his office to destroy political enemies. Oh, how we love those Republican "straight-shooters." Ten groups that are laying the foundation for an economic justice revival.
The Nation
Skip to: Content Skip to: Site Navigation Skip to: Search Sign up for FREE E-Newsletters: Subscribe and save 79 Advertisements J.
The Christian Science Monitor
Global Post