Food & Drink
Get flash to fully experience Pearltrees
After I make something new, it usually shows up here within a week or two (assuming it's blogworthy, of course).
July 22nd, 2011 | 71 Comments
I love Iced Coffee. No... I Love Creamy Iced Coffee.
Peanut Butter & Honey Ice Cream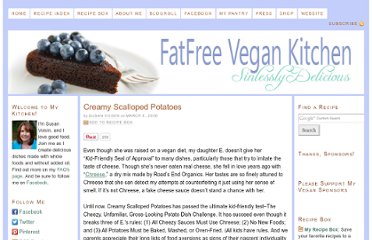 Usually scalloped potatoes have to bake for an hour or so. I've cut the baking time by pre-cooking the sliced potatoes.
Bell peppers and onion rings make ingenious ring molds for eggs in the skillet.