Food&Drink
Chunks of all white meat chicken breasts coated in breadcrumbs and parmesan cheese then baked until golden. An easy chicken recipe your whole family will love. What can be more kid friendly than chicken nuggets, even the pickiest kids like them.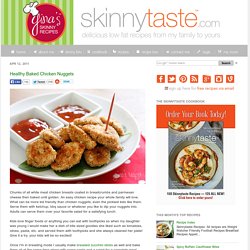 December 22nd, 2010 | Category: Chocolate Two ingredients (seriously, only chocolate and water) and five minutes later, you will be eating The Best Chocolate Mousse of Your Life . I promise.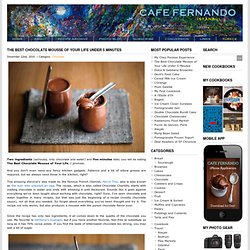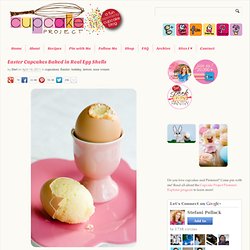 I watched my Grandmother's face when she realized that I hadn't handed her a hard boiled egg but rather a cake baked inside a real egg shell. Her eyes were filled with wonder and I could envision what she must have looked like as a tyke the very first time she saw a red balloon float across the sky or the the trunk of a giant elephant spewing a stream of water. "Crack it on the table," I told her. Eggs were cracked, cupcakes were eaten, and I was perceived as a cupcake Houdini. How to Make Cupcakes in Egg Shells Update 3/19/2012: For the basic instructions on these Easter cupcakes, keep reading.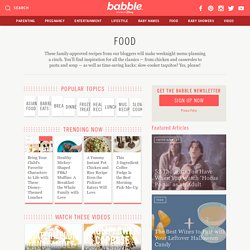 I have been experimenting with different mug cakes every since I heard about them about a year ago. None of them have been winners. They were either too chewy, too dry, or not sweet enough. Well, I continued experimenting, and thought why not add some decadent Nutella into the mix. I modified the classic mug cake recipe, added Nutella, and a little more milk and oil than I had been using before.
Call me easily amused, but these little torch-topped cupcakes delight me. Besides being a cute novelty item for a party, I think they would add a little drama to the end of a romantic meal. I've been looking for something different to serve for Valentine's dessert, and this is definitely different.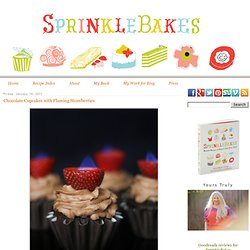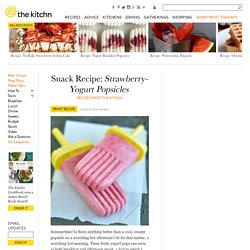 Strawberry-Yogurt Popsicles
Summertime! Is there anything better than a cool, creamy popsicle on a scorching hot afternoon? Or for that matter, a scorching hot morning.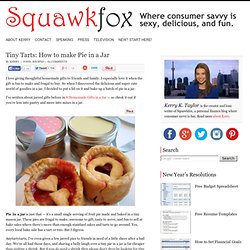 I love giving thoughtful homemade gifts to friends and family. I especially love it when the gift is fun to make and frugal to buy. So when I discovered the delicious and super cute world of goodies in a jar, I decided to put a lid on it and bake up a batch of pie in a jar. I've written about jarred gifts before in 8 Homemade Gifts in a Jar — so check it out if you're less into pastry and more into mixes in a jar.