Food & Drink
Get flash to fully experience Pearltrees
winter radish [winter radish | 40 g echalots | 100 g chardonnay vinegar | 10 g rapeseed oil | 160 g arbequena (olive)oil | 60 g sunflower oil] celeriac [celeriac | chardonnay vinegar | pepper | salt | guargom | gelatin | ice flakes] seabass [filet of seabass | guerande salt | pepper | lemon juice | rapeseed oil | olive oil] powder ice [chives | estragon | coriander | chervil | parsley | spinach | dill | cardonnay vinegar | ice flakes | pepper | salt] razor clams | bread croutons → Combine the chardonnay vinegar, rapeseed oil, arbequena oil and sunflower oil and leave to infuse for 24 hours.
Anonymous said... Saved to my iPhone for future reference. THANKS!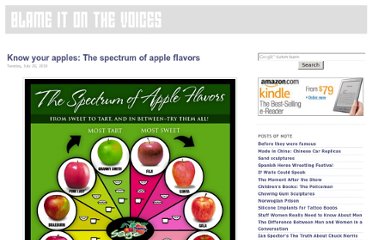 Ed. note: The following is an excerpt from Tomatoland: How Modern Industrial Agriculture Destroyed Our Most Alluring Fruit by Barry Estabrook/Andrews McMeel Publishing
On a crisp autumn evening in a north London street, a rôtisserie trailer is parked outside a garden flat, green fairy lights blinking on and off, warm chickens perfuming the air. A thirtyish hipster wanders out to where I'm standing with a friend on the pavement and drawls his unimpressed judgment of what is going on inside. "I think the arancinis are not quite spicy enough," he informs us, with an eaten-it-all-before air.
James Behnke, a 55-year-old executive at Pillsbury, greeted the men as they arrived.