Wall Street Shenanigans
Goldman Roiled by Op-Ed Loses $2.2B for Shareholders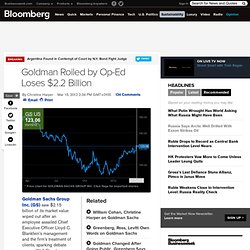 Related
Ex-Mortgage CEO Sentenced to Prison for $3B Fraud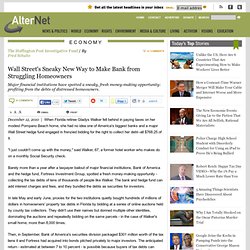 December 12, 2010 | Like this article? Join our email list: Stay up to date with the latest headlines via email. When Florida retiree Gladys Walker fell behind in paying taxes on her modest Pompano Beach home, she had no idea one of America's biggest banks and a major Wall Street hedge fund engaged in frenzied bidding for the right to collect her debt--all $768.25 of it.
Wall Street's Sneaky New Way to Make Bank from Struggling Homeowners | Economy
Bank Overcharged Military Families On Mortgages
hide captionJPMorgan Chase admitted to overcharging more than 4,000 active-duty military personnel on their home loans and said it foreclosed in error on 14 of them. The company will send out $2 million worth of refunds to 4,000 active-duty customers who were affected.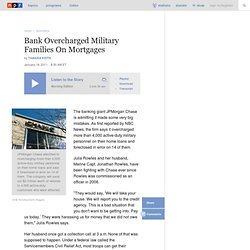 Bank of America Corp.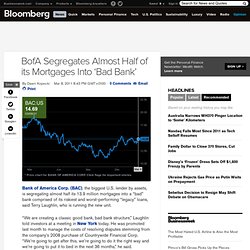 BofA Segregates Almost Half of its Mortgages Into `Bad Bank'
Arrest Over Trading Software Illuminates a Wall St. Secret
Wall Street is on track to pay its employees $144 billion this year, breaking a record for the second year in a row, the Wall Street Journal reports.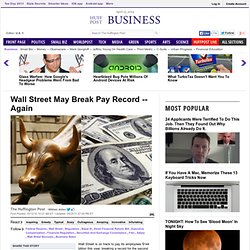 Wall Street May Break Pay Record -- Again