Entertainment
Work and Play. A West Coast apresenta sua campanha de verão: "Profissionais que nos inspiram com o seu trabalho". Obs: esse texto contém spoilers das temporadas anteriores.
Breaking Bad e o Decálogo Diabólico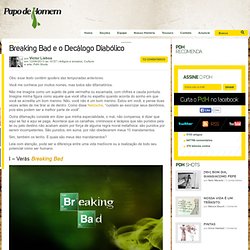 The science fiction effect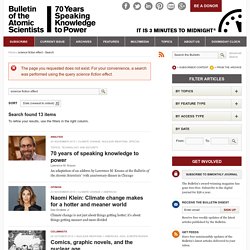 It's alive! Neurophysiology. Huddled around a warm fireplace one cold summer's night in 1816, a small group of friends decided to hold a competition to see who could write the scariest horror story. While vacationing in a villa by Lake Geneva, Switzerland, the friends spent their time reading ghost stories and discussing the exciting experiment being performed by the scientists of the day: reanimating dead matter . Luigi Galvani , an Italian physician, discovered electric currents in nerves when his assistant, who was standing next to an electrical machine, touched his scalpel to a frog's dissected leg causing it to twitch.
Guia de Sobrevivência para Nerds Pobres
TIME: Populist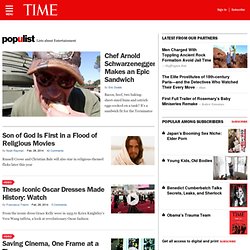 With the rom-com 'Admission' playing in theaters, TIME presents an honor roll of movies about kids trying to get into the college of their choice From an evil galactic ruler to a ruthless teddy bear, TIME presents a dishonor roll of Hollywood's most unhinged rulers 'Oz the Great and Powerful' sends TIME in search of back-story movies that actually deepen our understanding of familiar tales