Create Timeline
Watch and read thousands of fascinating timelines, or create your own. Complete with text, video and pictures to create a dynamic timeline mashup. Using myHistro, you can combine maps and timelines seamlessly into one great presentation, convert any public timeline into a personal pdf file, or export it into Google Earth format for offline storage.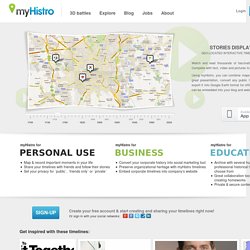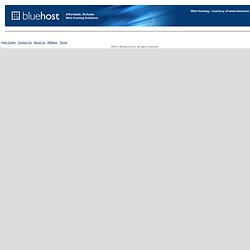 During the last few months a number of our Memolane fans have requested that we support Pinterest. For those of you that are unfamiliar with this service, it is basically a virtual pinboard where you can organize craft ideas, recipes, and your favorite inspirational pictures found on the web. One of our fans, Carrie McGann, has in fact found a way to elegantly display her curated Pinterest boards using Memolane.
Ken Nelson (born 6 February 1959 in Liverpool) is an English record producer. After several years working on demos and independent artists, he achieved success with Gomez, and worldwide success with the first Coldplay recording. He has also worked with Badly Drawn Boy, Howling Bells, The Charlatans, Kings of Convenience, The Orange Lights, Ray LaMontagne, Snow Patrol, Paolo Nutini, and Deadbeat Darling. He has won three US Grammy awards, two Merc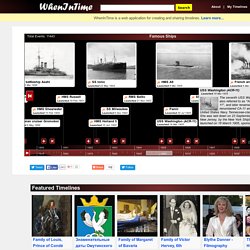 Application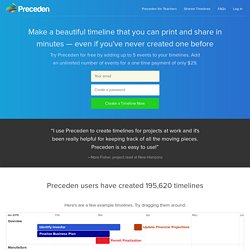 5 Things You'll Love About Preceden 1 Preceden's user friendly design makes it easy to create timelines in minutes 2 You can organize your timelines into layers to keep similar events grouped together 3 You can keep your timelines private or share them with the click of a button 4 You can save your timeline as printable PDF files and embed your timeline on other websites 5 Teachers can share their Preceden account with their students for easy use in the classroom 10 Ways People Like You Are Using Preceden
What is Dipity? Dipity is a free digital timeline website. Our mission is to organize the web's content by date and time. Users can create, share, embed and collaborate on interactive, visually engaging timelines that integrate video, audio, images, text, links, social media, location and timestamps. Who is Dipity for? Dipity timelines are for anyone who uses the Internet.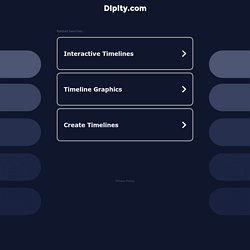 Why use Tiki-Toki? There are loads of timeline makers out there.What's so special about Tiki-Toki? Nothing to download Tiki-Toki works in your browser. Sign up for our freeaccount and you can start creating a timeline now Stunning 3d timelines No other online timeline makerallows you to view your timelines in 3d Include images and videos Tiki-Toki provides integration withYouTube and Vimeo for videos Share timelines with anyone Each timeline you create has its own unique urlthat you can send to friends or colleagues Colours and categories Tiki-Toki allows you to create different categoriesfor stories (events) and colour code them Group edit* Get your friends or colleaguesto contribute to your timelines Embed timelines on your site* Timelines created using Tiki-Toki can beembedded on your own website or blog *Active premium accounts only