LEGO NXT
LEGOstudio Homepage
LEGO Technic Tora no Maki is a book packed full of my LEGO Technic knowledge and experience.
LEGO Technic Tora no Maki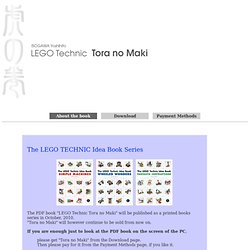 The Unofficial LEGO MINDSTORMS NXT 2.0 Inventor's Guide - David J. Perdue, Laurens Valk - Google Books
Table of Contents
The Art of LEGO MINDSTORMS NXT-G Programming > motion > the record/play block
Crazy LEGO MINDSTORMS NXT Soccer with Helmets - LEGO World 2011 (Copenhagen)
LEGO MINDSTORMS Real Steel at LW 2012 CPH - Designed by NeXTSTORM
This tutorial for LEGO Mindstorms NXT is divided in two sections.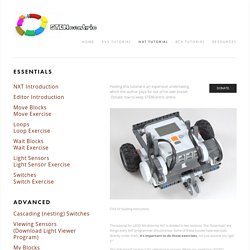 My name is Krystian Majewski.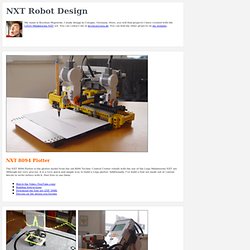 unnamed pearl
8 Channel Servo Controller for NXT (NXTServo-v3). - www.mindsensors.com
Doesn't even have a quantum qualculater, ha by kcwck55 Dec 1
Tilted Twister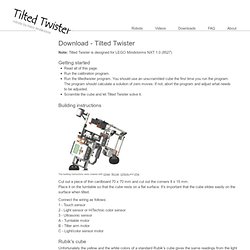 Note: Tilted Twister is designed for LEGO Mindstorms NXT 1.0 (8527)
1 - Overview For French speakers, the entire project is described in French here .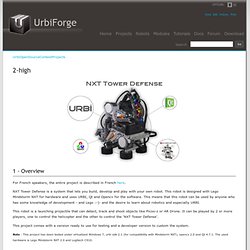 UrbiForge UrbiOpenSourceContestProjects/2-high
Home | K12Lab powered by LabVIEW
Currently the CNC is at V1.0 . Yep, the very first version.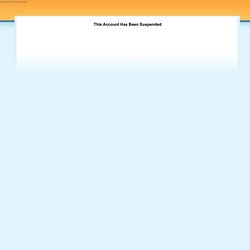 Polaris Lego CNC | Lochie Ferrier's Blog
C&A Robot Factory and LEGO Play Center - Libertyville, IL
Hacking the LEGO NXT - Jose Pino's Projects and Tidbits.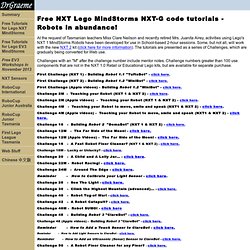 At the request of Tasmanian teachers Miss Clare Neilson and recently retired Mrs.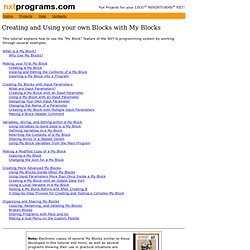 This tutorial explains how to use the "My Block" feature of the NXT-G programming system by working through several examples. What is a My Block? Why Use My Blocks?