Trolling and of acts of violence
E-mails from an Asshole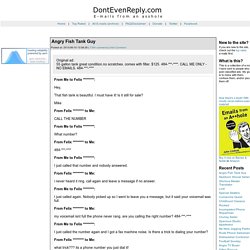 Original ad: 55 gallon tank great condition.no scratches. comes with filter. $125. 484-***-****. CALL ME ONLY - NO EMAILS. 484-***-**** From Me to Felix *********: Hey, That fish tank is beautiful. I must have it!
HOW TO TICK PEOPLE OFF - StumbleUpon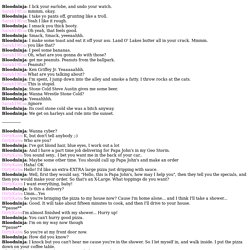 The Saga of Bloodninja
Bloodninja: I lick your earlobe, and undo your watch. Sarah19fca: mmmm, okay. Bloodninja: I take yo pants off, grunting like a troll. Sarah19fca: Yeah I like it rough. Bloodninja: I smack you thick booty.
Todd Lamb Notes From Chris Gallery
Welcome to the " Notes From Chris" gallery. These are notes that I post around New York City from a mysterious man named Chris. Chris wants to do tedious things with people.
Never Be My Friend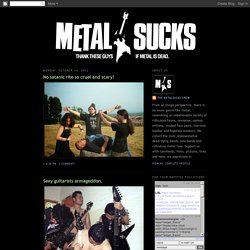 1. We denigrate the attitude, not the music, even if a huge part of metal music is pure shit.2. Remember that publishing your picture on a public website means that your face may travel across the world and be seen by thousands of persons.
Metalsucks @ blogspot.com
Look at this fucking hipster
Walking is way to mainstream