Cryptozoology and Strange Beasties
Bigfoot researcher and biologist John Bindernagel claims his research group has found evidence that the Yeti (a Russian "cousin" of the American Bigfoot) not only exists, but builds nests and shelters by twisting tree branches together. "We didn't feel like the trees we saw in Siberia had been done by a man or another mammal....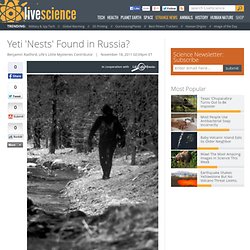 Yeti 'Nests' Found in Russia? | Yeti, Bigfoot Evidence | Weird News | LiveScience
Lair of Ancient 'Kraken' Sea Monster Possibly Discovered | Ancient Sea Monsters & Ichthyosaurs | Mythological Beasts | Deadly Sea Creatures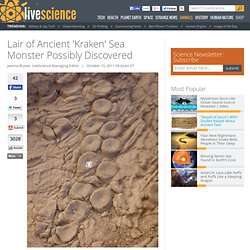 This article was updated on Oct. 11 at 10:42 a.m. ET A giant sea monster, the likes of the mythological kraken, may have swum Earth's ancient oceans, snagging what was thought to be the sea's top predators — school bus-size ichthyosaurs with fearsome teeth.
THE WENDIGO OF THE NORTH WOODS
Florida Skunk Ape | Florida's Bigfoot. The Southernmost Bigfoot In The U.S.A.
Nessie on the Net! The Ultimate Loch Ness Monster Live Cam, Scotland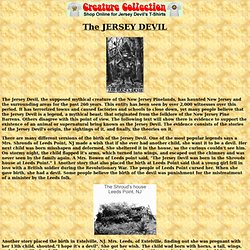 The Jersey Devil, the supposed mythical creature of the New Jersey Pinelands, has haunted New Jersey and the surrounding areas for the past 260 years.
Big Cats in Britain-Home
Beastwatch UK
Cryptozoology and Strange Beasties