Aviation
Rockwell Space Shuttle Aircraft Pictures
503 Service Temporarily Unavailable
Caught on Video: Bird Strike
Fighter Gallery - Avitop.com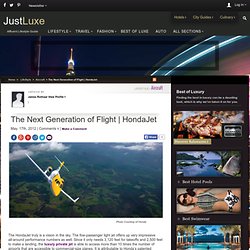 Photo Courtesy of Honda The HondaJet truly is a vision in the sky. The five-passenger light jet offers up very impressive all-around performance numbers as well. Since it only needs 3,120 feet for takeoffs and 2,500 feet to make a landing, the luxury private jet is able to access more than 10 times the number of airports that are accessible to commercial-size planes. It is attributable to Honda's patented over-the-wing-engine mount, which substantially reduces drag at high speeds and improves the cruising efficiency of the aircraft.
The Next Generation of Flight | HondaJet
Unlike airfares, for which airlines now have to disclose taxes and fees up front, car-rental companies can still bury extra costs in the fine print, leaving you with serious sticker shock at the checkout desk. Read on for the scoop about 10 such hidden fees—and how to avoid the worst of them. Airport Fee: The most convenient place to pick up a rental car is oftentimes at the airport—but it will cost you. Car-rental companies have to pay a "concession fee" to the airport in order to operate near it, and they pass those fees on to the consumer. Avoid the charge by picking up your car at a location a bit farther out, but make sure you either find one with a free shuttle or price how much it will cost you to take public transportation or a taxi to a different location—the price difference might not be worth it. Under 25 Penalty: If you're a quarter of a century old or less, you'll have to pay big to rent a car.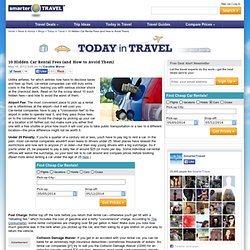 10 Hidden Car Rental Fees (and How to Avoid Them)
Crashed plane of Second World War pilot Dennis Copping discovered in the Sahara desert
Pilot of the Kittyhawk P-40 was thought to have survived crash, but died trying to walk out of the desertAircraft was found almost perfectly preserved, unseen and untouched, after it came down in 1942Historian describes find as 'an incredible time capsule' and 'the aviation equivalent of Tutankhamun's Tomb' By Paul Harris Published: 12:18 GMT, 10 May 2012 | Updated: 07:38 GMT, 11 May 2012 He was hundreds of miles from civilisation, lost in the burning heat of the desert.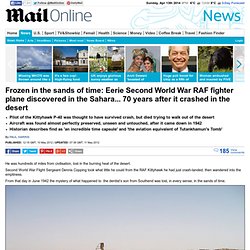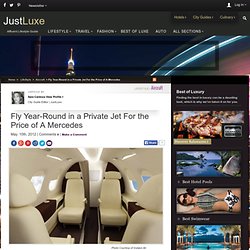 Fly Year-Round in a Private Jet For the Price of A Mercedes
Photo Courtesy of Invision Air Invision Air, a private jet charter company based out of India, has recently launched its own Jet Card membership program that will allow frequent flyers with a taste for luxury and an eye for the best airlines, the ability to practically own their own jet without the maintenance costs. Founder Vinit Phatak said, ""Using a Jet Card provides all the primary benefits of owning a jet without the high investment and headaches.
Singapore Airshow 2014 - Asia's Biggest For Aviation's Finest
Mark Huber has written a lengthy article for the Business Jet Insider about how easy its getting to obtain relatively new large-cabin jets at near-turboprop prices. According to Mark, he lives in the upper Midwest of the US where regional airlines are pulling out of small airport markets as fast as the government will let them in the wake of $100-a-barrel oil where even government subsidies can't make the routes profitable as they are often flown at low and gas-guzzling altitudes. Hence, many of the aircraft are being parked. According to Mark, there were nearly 400 RJs were in storage in the US and many of them less than 10 years old.
Convert a regional jet into a business jet - Golf Hotel Whiskey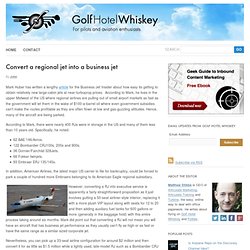 "Jetman" soars over the Rio de Janeiro skyline | BB Media Global Group
Yves "Jetman" Rossy once again pushed the boundaries of aviation by completing a fabulous flight above the city of Rio de Janeiro, Brazil. This airborne pioneer, who is the only man to fly with a rigid wing equipped with four jet engines, jumped out of a helicopter above the Rodrigo de Freitas Lake, before stabilizing the wing and heading full throttle north to fly around Corcovado Hill. He then tracked south of the city to fly alongside Ipanema Beach, Copacabana and the famous Sugar Loaf Mountain, before pulling his parachute and landing safely on the beach in front of the Copacabana Palace hotel.
New on Airliners.net Every type from fighters to helicopters from air forces around the globe Props and jets from the good old days Views from inside the cockpit
Airliners.net | Airplanes - Aviation - Aircraft- Aircraft Photos & News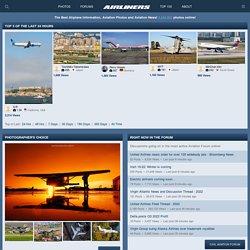 CHICAGO, IL. April 17, 2012 – OpenAirplane will help pilots get more value out of their licenses, help aircraft rental operators get more business for their planes, and create a new experience in private aviation. "OpenAirplane is the solution for pilots who want to fly away from their home bases without the hassle of a local checkout. The model has been broken for a long time and, together, we're going to fix it," explained co-founder Rod Rakic.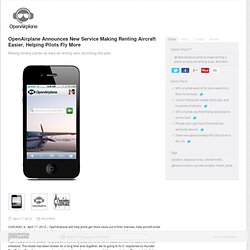 OpenAirplane Announces New Service Making Renting Aircraft Easier, Helping Pilots Fly More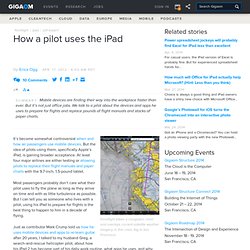 How a pilot uses the iPad — Apple News, Tips and Reviews
Foreflight takes a navigation chart and overlays current satellite weather imagery, in this case, fog in San Francisco. It's become somewhat controversial when and how air passengers use mobile devices. But the idea of pilots using them, specifically Apple's iPad, is gaining broader acceptance.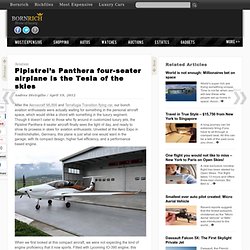 After the Aeroscraft ML866 and Terrafugia Transition flying car, our bunch aviation enthusiasts were actually waiting for something in the personal aircraft space, which would strike a chord with something in the luxury segment. Though it doesn't cater to those who fly around in customized luxury jets, the Pipistrel Panthera 4-seater aircraft finally sees the light of day, and ready to show its prowess in skies for aviation enthusiasts. Unveiled at the Aero Expo in Freidrichshafen, Germany, this plane is just what one would want in the garage, with its compact design, higher fuel efficiency, and a performance based engine. When we first looked at this compact aircraft, we were not expecting the kind of engine proficiency that it now sports. Fitted with Lycoming IO-390 engine, this plane can zoom in the skies at 200 knots of speed, but consuming 41% less fuel as compared to anything within the competing league.
Pipistrel's Panthera four-seater airplane is the Tesla of the skies
News - Pipistrel Unveils Panthera
(Photo by Marino Boric) By Marino Boric, EAA 1069644, for EAA.org April 19, 2012 - A new airplane generating plenty of buzz at AERO 2012 is Pipistrel's Panthera, a sleek, sexy, fuel-efficient, four-place aircraft unveiled Wednesday.
Two of the most dreaded words in airline delays — "Crew illegalities"
When it comes to airline delays there are almost no good words other than, "We've fixed the problem and will be pushing back shortly." And even "shortly," can be scary, as frequent travelers will attest. But beyond weather, mechanicals, catering issues, etc., etc., the phrase, "crew illegalities" can strike fear into the most hardened frequent fliers. As one client along with 300 or so others found out on United flight 900 from San Francisco to Frankfurt on Wednesday. The plane had some hydraulic issue and mechanics only arrived shortly before its 1:58 p.m. departure time.
FanWing