Reading Lists
55 great books under 200 pages
You think you won't be able to finish that novel be the end of your holidays?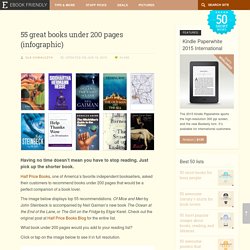 25 Adult Books For Fans Of YA | Blog
Full List | All-TIME 100 Novels
The Best Books: The Top 100 Novels of All Time - Listmuse.com
A contemporary list, with an international flavour and a respect for the classics, The Best Books: Top 100 Fiction list contains many of the great novels you'd expect, but with a few surprises to add a little spice to the collection.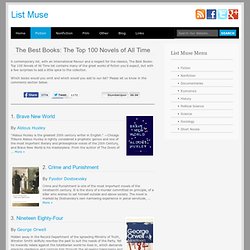 NPR's Top 100 Science-Fiction & Fantasy Books - How many have you read?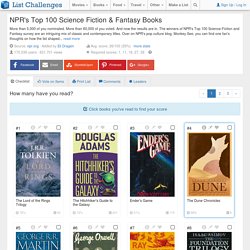 1 - The Lord of the Rings Trilogy
Your mega summer reading list: 200 books recommended by TEDsters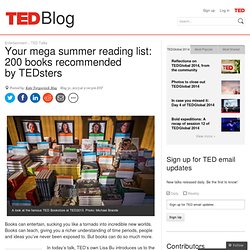 A look at the famous TED Bookstore at TED2013. Photo: Michael Brands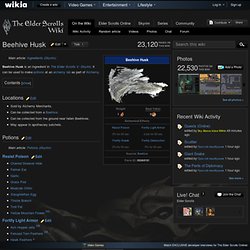 Beehive Husk
Main article: Ingredients (Skyrim)
Beehive Husk
Wondering what to do while you're waiting for the rest of George R.R. Martin's saga?
12 book series that are the sci-fi equivalent of A Game of Thrones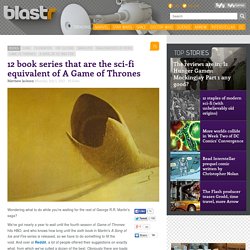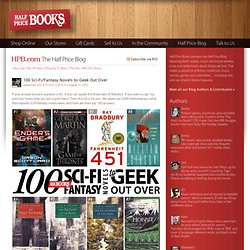 100 Sci-Fi/Fantasy Novels to Geek Out Over - Half Price Books Blog - HPB.com
If your answer to every question is 42.
Keeping the Castle by Patrice Kindl - Reviews, Discussion, Bookclubs, Lists
10 Great Fantasy Series to Read While You're Waiting for George R.R. Martin's Next Book
Way to go for the personal attacks. Just because I'm not convinced by what you're arguing doesn't make me a religious zealot. It's not like I'm changing your opinion, so I could really say the same. I can imagine you think me unreasonable if I'd actually said what you're twisting my words into. I said romance shouldn't be dismissed for one entire gender.
10 Science Fiction Novels You Pretend to Have Read (And Why You Should Actually Read Them)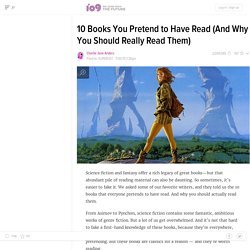 Medieval Studies » mcfarlandpub.com
What Would a Rational Gryffindor Read? | Measure of Doubt
March 18, 2013 by Jesse Galef In the Harry Potter world, Ravenclaws are known for being the smart ones. That's their thing.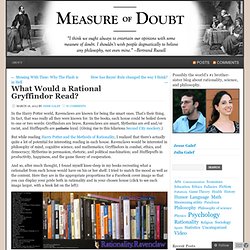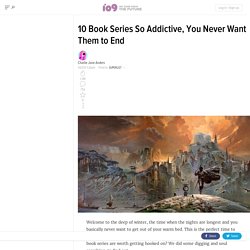 I'll vouch for the Culture books. They're all impossibly delicious and given how Banks write (one book under his "Iain M. Banks" one year for sci-fi and "Iain Banks" for general fiction), you're guaranteed at least one new book a year.
10 Book Series So Addictive, You Never Want Them to End
A Brilliant List of Science Books for People Who Want Their Minds Blown
I have not read her book. I saw this interview of her on Colbert, and that was enough for me. From her the interview on the Colbert Report: [www.colbertnation.com]
Sharon Gosling's top 10 children's steampunk books | Children's books
'Steampunk is the plucky adventurousness of Victorian sensibilities re-imagined with extra, fantastical machinery'. Photograph: Scott Campbell/Getty Images "The definition of what actually qualifies as steampunk is a debate that continues to rumble on, as does the question of why it has become so widely popular in the past few years.
10 Novels That Are Scarier Than Most Horror Movies
Oh I know he'd have to adapt the story to become a movie. But so little actually happens in it that it'd have to be adapted into something completely different. Which is why Prometheus has it shelved.
Top Fantasy Books and Series : Sword Blog
You are here: Home / Fantasy / Top Fantasy Books and Series Top Fantasy Books and Series-List of best 10 fantasy book series. Fantasy sagas i love the most. Tolkien, Glen Cook, Steven Erikson, R.
Twisted by Laurie Halse Anderson "After finally getting noticed by someone other than school bullies and his ever-angry father, seventeen-year-old Tyler enjoys his tough new reputation and the attentions of a popular girl, but when life starts to go bad again, he must choose between transforming himself or giving in to his destructive thoughts."
Teen Book Lists - Greenfield Public Library
Fantasy - A Nerd's Guide to Reading
The 10 Greatest Fantasy Series Of All Time
Classics - A Nerd's Guide to Reading
Well, At Least There Was Good Stuff to Read: The Books of the Decade | Books | The L Magazine - New York City's Local Event and Arts & Culture Guide
Copy of Mensa Reading List
UnSuggester | Don't read THIS
setting book lists
10 works of fiction that might change the way you look at nature
Best Utopian and Dystopian Fiction
74 Books to Read if You Love the Hunger Games
101 Books To Read This Summer Instead of '50 Shades of Grey'
Best Places to Get Free Books – The Ultimate Guide
10 Essential Books for Book Nerds
Never Let Me Go | Top 10 Novels of the 2000s
Science Fiction - A Nerd's Guide to Reading
The Best Science Fiction Books (According to Reddit)
Sci-Fi Lists - Top 100 Sci-Fi Books
Books that will induce a mindfuck
100 Books Every High School Student Should Read
Young adult continues to be the literary world's fastest-growing genre - Summify
27 Amazing Graphic Novels For Readers New To The Genre
Authors Say Agents Try to "Straighten" Gay Characters in YA « Genreville
Epic Journeys: Fantasy Makes a Comeback, SF Searches for a Renaissance | Cover Story
30 Very Funny Books--Seriously
The 15 Books You Must Read in 2010 - Education
The best zombie books you've probably never heard of - Denver Zombie
More of the best zombie books you've never read - Denver Zombie