Reading Lists
Welcome to the time of year when Best Books lists start popping up left and right.
2013 Best Books Lists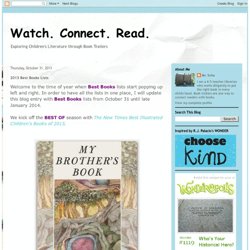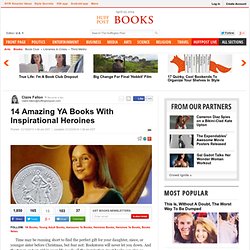 14 Amazing YA Books With Inspirational Heroines
Time may be running short to find the perfect gift for your daughter, niece, or younger sister before Christmas, but fear not: Bookstores will never let you down.
14 Amazing YA Books With Inspirational Heroines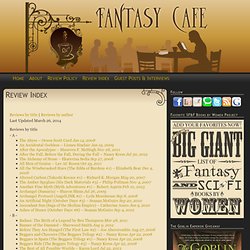 Review Index | Fantasy Cafe | Reviews of Fantasy and Science Fiction Books
Reviews by title | Reviews by author Last Updated January 3, 2014
55 great books under 200 pages
You think you won't be able to finish that novel be the end of your holidays?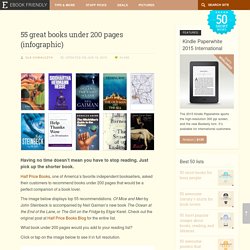 25 Adult Books For Fans Of YA | Blog
Full List | All-TIME 100 Novels
The Best Books: The Top 100 Novels of All Time - Listmuse.com
A contemporary list, with an international flavour and a respect for the classics, The Best Books: Top 100 Novels of All Time list contains many of the great works of fiction you'd expect, but with a few surprises to add a little spice to the collection.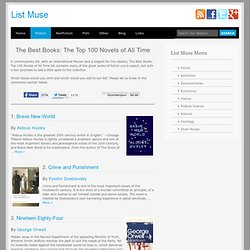 NPR's Top 100 Science-Fiction & Fantasy Books - How many have you read?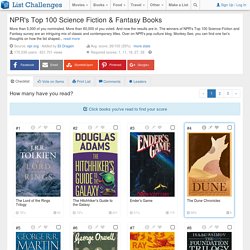 1 - The Lord of the Rings Trilogy
Your mega summer reading list: 200 books recommended by TEDsters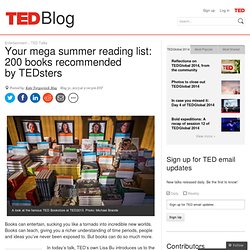 A look at the famous TED Bookstore at TED2013. Photo: Michael Brands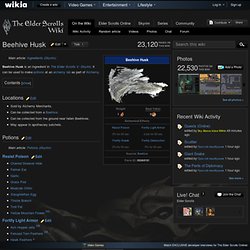 Beehive Husk
Main article: Ingredients (Skyrim)
Beehive Husk
Wondering what to do while you're waiting for the rest of George R.R. Martin's saga?
12 book series that are the sci-fi equivalent of A Game of Thrones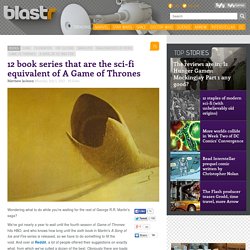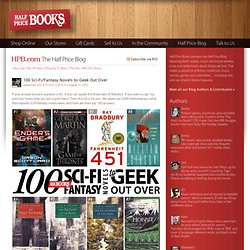 100 Sci-Fi/Fantasy Novels to Geek Out Over - Half Price Books Blog - HPB.com
If your answer to every question is 42.
Keeping the Castle by Patrice Kindl - Reviews, Discussion, Bookclubs, Lists
10 Great Fantasy Series to Read While You're Waiting for George R.R. Martin's Next Book
For me, As long as it sort of captures what the book is about at the same time, looks extremely clean and really looks great, I have absolute no problems.
SExpand Science fiction and fantasy offer a rich legacy of great books — from Asimov to Pynchon, there are some fantastic, ambitious works of genre fiction out there. But they're also daunting. So a lot of us just muddle through and pretend to have read these classics — which isn't that hard, because they're everywhere, and we've heard people talk about them so many times. We SF fans are good at pretending.
10 Science Fiction Novels You Pretend to Have Read (And Why You Should Actually Read Them)
Medieval Studies » mcfarlandpub.com
What Would a Rational Gryffindor Read? | Measure of Doubt
March 18, 2013 by Jesse Galef In the Harry Potter world, Ravenclaws are known for being the smart ones. That's their thing.
This is my favorite comment on io9 all year. (Okay it's early but still.) I feel the same way about the books.
10 Book Series So Addictive, You Never Want Them to End
A Brilliant List of Science Books for People Who Want Their Minds Blown
If you are interested in very short takes/speculations on science (and sometimes fringe science and non-science) you could check out the books edited by John Brockman ('What Is Your Dangerous Idea'. 'What We Believe But Cannot Prove', 'What Are You Optimistic About', etc., etc., blah, blah). Each entry is only a quick outline of an idea, averaging about a page in length, contributed by folks like Richard Dawkins, Stephen Pinker, Gregory Benford, Freeman Dyson, and Martin Rees. 11/18/11 10:39am
Sharon Gosling's top 10 children's steampunk books | Children's books
10 Novels That Are Scarier Than Most Horror Movies
Top Fantasy Books and Series : Sword Blog
Teen Book Lists - Greenfield Public Library
Fantasy - A Nerd's Guide to Reading
The 10 Greatest Fantasy Series Of All Time
Classics - A Nerd's Guide to Reading
Well, At Least There Was Good Stuff to Read: The Books of the Decade | Books | The L Magazine - New York City's Local Event and Arts & Culture Guide
Copy of Mensa Reading List
UnSuggester | Don't read THIS
setting book lists
Best Utopian and Dystopian Fiction
74 Books to Read if You Love the Hunger Games
101 Books To Read This Summer Instead of '50 Shades of Grey'
Best Places to Get Free Books – The Ultimate Guide
10 Essential Books for Book Nerds
Never Let Me Go | Top 10 Novels of the 2000s
Science Fiction - A Nerd's Guide to Reading
The Best Science Fiction Books (According to Reddit)
Sci-Fi Lists - Top 100 Sci-Fi Books
Books that will induce a mindfuck
Young adult continues to be the literary world's fastest-growing genre - Summify
27 Amazing Graphic Novels For Readers New To The Genre
Authors Say Agents Try to "Straighten" Gay Characters in YA « Genreville
Epic Journeys: Fantasy Makes a Comeback, SF Searches for a Renaissance | Cover Story
30 Very Funny Books--Seriously
The 15 Books You Must Read in 2010 - Education
The best zombie books you've probably never heard of - Denver Zombie
More of the best zombie books you've never read - Denver Zombie