Virus Malware
Comment rendre indétectable un malware sous OSX « Korben Korben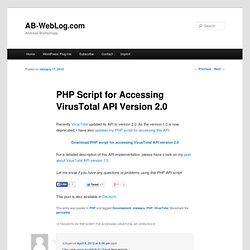 PHP Script for Accessing VirusTotal API Version 2.0 | AB-WebLog.com
Recently VirusTotal updated its API to version 2.0.
Flame : le virus le plus puissant de l'histoire du cyber-espionnage ?
Se dirige-t-on vers une nouvelle affaire d'espionnage et de déstabilisation à grande échelle à travers un virus informatique ? Kaspersky vient en effet de mettre à jour au Proche-Orient un virus considéré comme la troisième arme informatique la plus sophistiquée après "Stuxnet" qui avait attaqué les installations nucléaire iraniennes en 2010.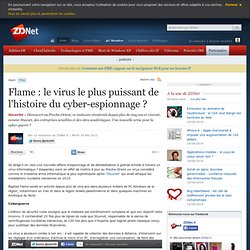 DNS-OK.fr : Vérifiez si vous êtes infectés par DNSChanger
ESET Nod32 Antivirus - ESET Smart Security - Achat et Téléchargement gratuit du logiciel ESET Nod32 antivirus
VirusTotal - Free Online Virus, Malware and URL Scanner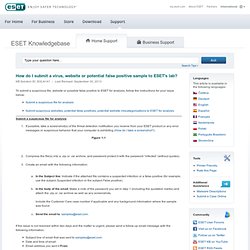 How do I submit a virus, website or potential false positive sample to ESET's lab? - ESET Knowledgebase
To submit a suspicious file, website or possible false positive to ESET for analysis, follow the instructions for your issue below:
CERT.be / DNS-OK
System Explorer - Keep Your System Under Control
Svchost Process Analyzer - a svchost.exe file checker
Svchost.exe is the most mysterious process in Windows 8/7/XP/Vista.