Dev Hard & Soft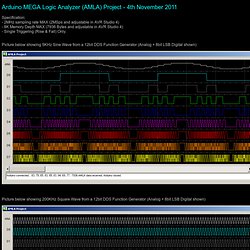 Arduino MEGA Logic Analyzer (AMLA) Project - 4th November 2011
AMLA - Arduino MEGA Logic Analyzer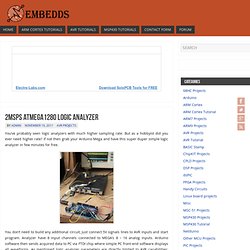 2MSps Atmega1280 logic analyzer
You've probably seen logic analyzers with much higher sampling rate. But as a hobbyist did you ever need higher rate? If not then grab your Arduino Mega and have this super duper simple logic analyzer in few minutes for free.
The Digital Cave - Home
Topics List
GolTek Controller Package
UPDATE 10th March 2013: for ver 1.0.5, it now supports newer Hantek 1025G Function Generator.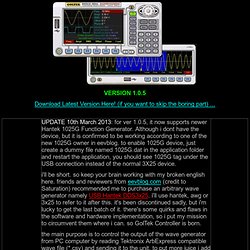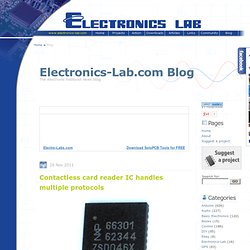 NXP Semiconductors has launched the CLRC663, the first member of a new generation of high-performance proximity contactless reader ICs.
Contactless card reader IC handles multiple protocols
Flyport wifi wi-fi webserver module
AVR Freaks