Color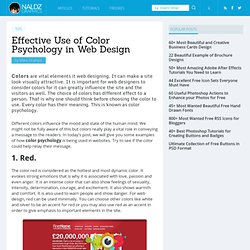 Colors are vital elements it web designing. It can make a site look visually attractive. It is important for web designers to consider colors for it can greatly influence the site and the visitors as well.
Do Colors Impact Online Purchase Behavior?
What makes a design look coordinated, planned and professional? The answer is: 'color'. Not every project needs bland corporate blue to look professional. Planning color means creating a framework that describes which colors to use and how to use them. Color is the slipperiest design element.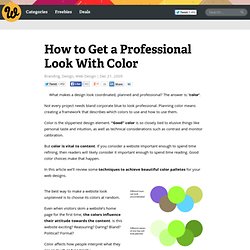 Pigments through the Ages - Pigment catalog
Color_Theory_Crash_Course_by_pronouncedyou.png (595×5315)
by David Johnson Like death and taxes, there is no escaping color. It is ubiquitous. Yet what does it all mean? Why are people more relaxed in green rooms? Why do weightlifters do their best in blue gyms?