Baby Sale Sites
Olivia Place | Accessories
FREE SHIPPING available for Strollers, Car Seats, Highchairs, Baby Carriers, Bouncers, Toys, Activity Gyms, Potty Seats by best selling brands like Britax, Baby Jogger, Baby Bjorn, Graco, Peg Perego, Safety First and more! AlbeeBaby.com for all your baby
Hello Kitty babylegs legwarmers at Thanks Mama
Baby Half Off - Bb Consentido Wearable Blanket
Eco Baby Buys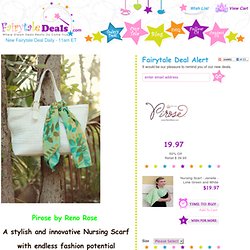 These naturally beautiful Baltic Amber Teething necklaces are direct from the source in Kaliningrad, Russia a unique area of Russia that is on the Baltic Sea and is geographically not attached to the main part of Russia. It is located immediately north of Poland and immediately south of Lithuania. The majority of mining for Amber takes place right here in Kaliningrad. Amber from the Baltic region is, of course, the premier Amber and that is what you get when you get it Direct from Kaliningrad. This amber is hightly polished and rounded so that baby receives the greatest amount of skin contact with the beads. Of course, please know that Amber teething necklaces are meant to be worn, but are not for chewing.
Fairytale Deals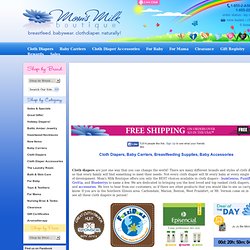 Are cloth diapers right for my family? We believe that it is never too late or early to start cloth diapering. In order to make the cloth diapering decision as easy as possible, we have created our Cloth Diaper Trial Packages.
Cloth Diapers - Baby Carrier - Free Shipping - Mom's Milk Boutique
BabySteals.com® ~ Deal of the day on brand name baby clothes, maternity products, baby shower gift ideas and baby presents for new moms.