Speaking
discourse markers list
Discourse Markers - Linking Your Ideas in English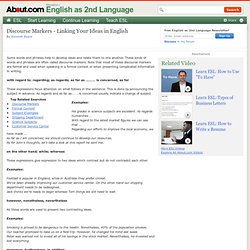 Some words and phrases help to develop ideas and relate them to one another.
Free English conversation lesson plans for beginning, intermediate and advanced level of English learning in ESL EFL classes as well as business English classes. Each lesson provides an introduction, step by step teaching guidelines and printable student worksheets.
Free English Conversation Lesson Plans - Beginner Intermediate and Advanced
discourse marker - definition and examples of discourse markers in English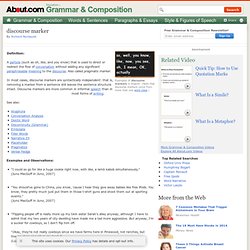 Definition:
lesson04-05
BBC World Service | Learning English | Learn it
Listen to recordings of advanced English students
Splendid Speaking Interviews >> Interview 3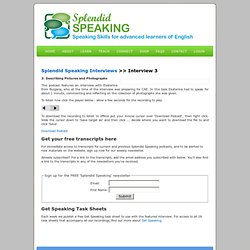 Advanced English Interviews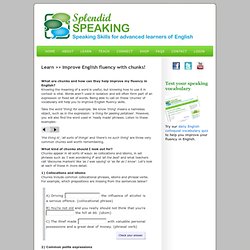 What are chunks and how can they help improve my fluency in English?
Improve English fluency skills: learn chunks not just individual words
This page will introduce our community on Facebook, a place to practise your advanced English speaking skills. Use our Facebook group to practise your English conversation skills Practice, practice practice! There's nothing like being able to practise your English conversation skills to improve your confidence in using the language.
English conversation skills: Join us at Splendid Speaking on Facebook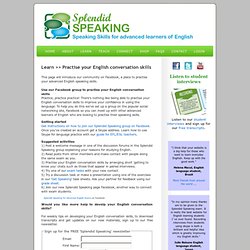 PodOmatic | Podcast - Splendid Speaking - Structuring a Short Talk