Fractal Individual and Social Model
Pareto Dominance and Mean Variance
cardinality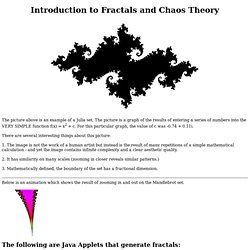 The picture above is an example of a Julia set.
Fractals and Chaos Theory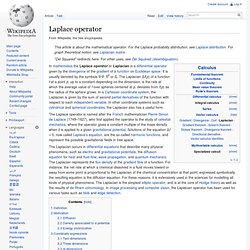 In mathematics the Laplace operator or Laplacian is a differential operator given by the divergence of the gradient of a function on Euclidean space .
Laplace operator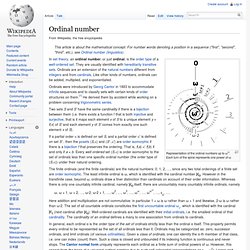 Representation of the ordinal numbers up to ω ω .
Ordinal number
© 1993, David S. Walonick, Ph.D. General systems theory was originally proposed by biologist Ludwig von Bertalanffy in 1928.
General Systems Theory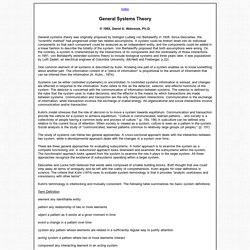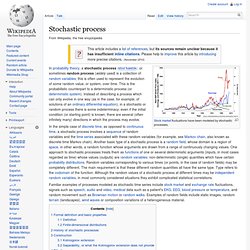 Stochastic process
In probability theory , a stochastic process ( pronunciation: / s t oʊ ˈ k æ s t ɪ k / ), or sometimes random process ( widely used ) is a collection of random variables ; this is often used to represent the evolution of some random value, or system, over time. This is the probabilistic counterpart to a deterministic process (or deterministic system ). Instead of describing a process which can only evolve in one way (as in the case, for example, of solutions of an ordinary differential equation ), in a stochastic or random process there is some indeterminacy: even if the initial condition (or starting point) is known, there are several (often infinitely many) directions in which the process may evolve.
Riemannian manifold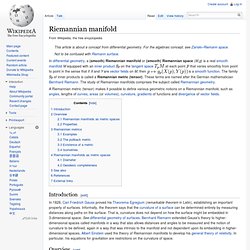 In differential geometry , a (smooth) Riemannian manifold or (smooth) Riemannian space ( M , g ) is a real smooth manifold M equipped with an inner product
barc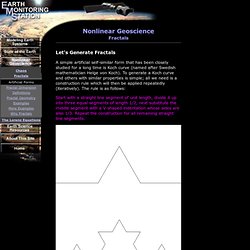 EMS -- Nonlinear Geoscience (Fractals)
Let's Generate Fractals
Fractal Markets