Fractal Individual and Social Model
Pareto Dominance and Mean Variance
cardinality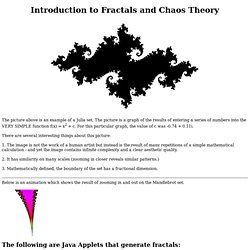 The picture above is an example of a Julia set.
Fractals and Chaos Theory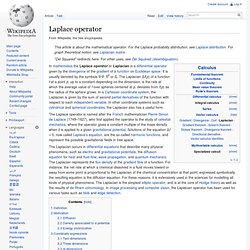 The Laplace operator is named after the French mathematician Pierre-Simon de Laplace (1749–1827), who first applied the operator to the study of celestial mechanics, where the operator gives a constant multiple of the mass density when it is applied to a given gravitational potential.
Laplace operator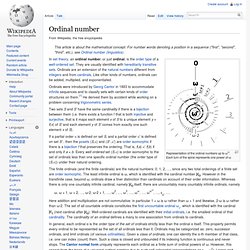 Representation of the ordinal numbers up to ωω.
Ordinal number
© 1993, David S. Walonick, Ph.D. General systems theory was originally proposed by biologist Ludwig von Bertalanffy in 1928.
General Systems Theory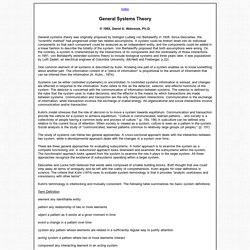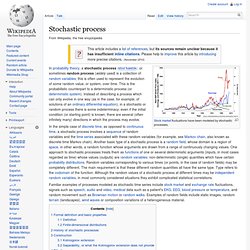 Stochastic process
Stock market fluctuations have been modeled by stochastic processes. In probability theory, a stochastic process /stoʊˈkæstɪk/, or sometimes random process (widely used) is a collection of random variables; this is often used to represent the evolution of some random value, or system, over time. This is the probabilistic counterpart to a deterministic process (or deterministic system).
Riemannian manifold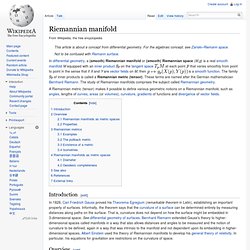 In differential geometry, a (smooth) Riemannian manifold or (smooth) Riemannian space (M,g) is a real smooth manifold M equipped with an inner product
barc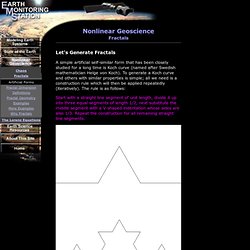 EMS -- Nonlinear Geoscience (Fractals)
Let's Generate Fractals
Fractal Markets