Electronic Music
From Jack to Juke: 25 Years of Ghetto House on Vimeo
Simple Online Collaboration: Online File Storage, FTP Replacement, Team Workspaces
Nowadays there's a plethora of choice when it comes to hosting your DJ mixes online. Which service should you use? (No prizes for guessing we don't think it's SoundCloud…) So you've made a great new DJ mix and you want to get it online and out to the world. SoundCloud has been the number one choice for DJs, but the service is currently rejecting mixes upon uploading if they have material in them from copyright holders who have requested they do this, and it is also removing existing DJ mixes without warning.Because of these reasons, many DJs are abandoning the service. So where are they going?
4 SoundCloud Alternatives For Hosting DJ Mixes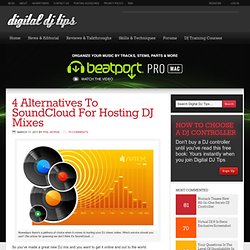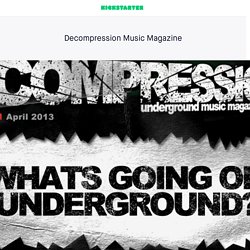 Decompression Music Magazine by Ryan Swainson
Tired of reading about underground music on blogs & facebook only? Decompression Magazine is a brand new physical underground alternative music magazine focusing on everything from Punk, Metal and Grindcore to Dance, Electronic & Crossover. Currently, we feel that there is no decent physical magazine written in English that represents underground music & sub-cultures. At this point, we are heavily reliant upon donation and relevant advertising to generate the money needed to produce the magazine.
wordandsound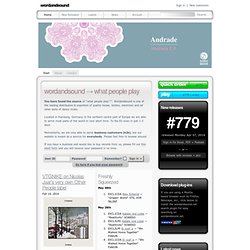 MÔme — "Triple House Ep, Stefan Goldmann Remix" on VICTORIAVILLE Ame (Innervisions): "Favourite track: H Layout. Thanks! "
Bassline Blog » Free Full Tracks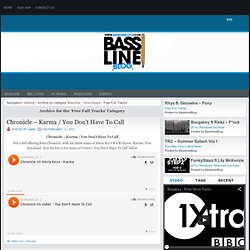 DJ Direct – Bassline King EP Direct (JBK) bundles together a collection of his own productions from 2010 until 2012 for people that have been requesting older material. Tracklist
Doc - Moog (2004)
mp3 artists: 209814 (+39) mp3 releases: 616087 (+238) mp3 tracks: 4145970 (+1765) total mass: 38 976 Gb (+217 Gb) 2010/10/19Skyshare Manager 2: brand new version! Hi fellow members!
Last MP3 uploads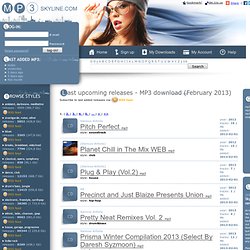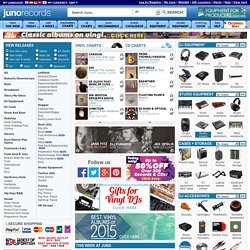 The return of HTRK is something which we've been waiting eagerly for since we interviewed the duo over two years ago, and thankfully we weren't disappointed when we finally got Psychic 9-5 Club into our hands. As well as having some exquisite artwork (shown in the most recent Best Record Sleeves column), the music is just as evocative, combining elements of early industrial, minimal wave and synthpop into a very individual whole. The new self-titled Blackest Ever Black transmission from Killing Sound was just as transcendental a record, with Young Echo members Amos Childs, Seb 'Vessel' Gainsborough and Sam Kidel coming together to fuse dub and noise together into one chilling whole across four tracks pressed across two slabs of wax.
ShoCkRaVeR's iNfoPaRtY ZoNe
RaVe iS n0t a cRiMe - ReSpEkt tHe UnDeRgRoUnD tEkN0 MoVeMeNt aNd SuPp0rt fReE PaRtIeS MoNzA (I) * HuLaBuLaH *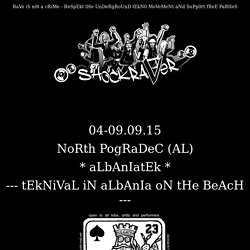 Afro/Cosmic music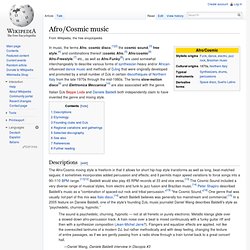 In music, the terms Afro, cosmic disco,[1][2] the cosmic sound,[3] free style,[4] and combinations thereof (cosmic Afro,[5] Afro/cosmic[6] Afro-Freestyle,[7] etc., as well as Afro-Funky[8]) are used somewhat interchangeably to describe various forms of synthesizer-heavy and/or African-influenced dance music and methods of DJing that were originally developed and promoted by a small number of DJs in certain discothèques of Northern Italy from the late 1970s through the mid-1980s. The terms slow-motion disco[9] and Elettronica Meccanica[10] are also associated with the genre. Italian DJs Beppe Loda and Daniele Baldelli both independently claim to have invented the genre and mixing style. Descriptions[edit] The sound is psychedelic, churning, hypnotic — not at all frenetic or purely electronic.
TechnoBass.net - Techno Bass Multi-Universal Network
ravetalk