Tea
The most expensive Puerh Tea? | The Essence of Tea - Blog & News
The prices achieved in Chinese tea auctions for antique puerh teas never cease to amaze me. Like with wine or whiskey, it seems there is almost no limit to the prices that some people will pay for the rarest of the rare. A friend sent me a link this morning to a recent Chinese tea auction. Included in it was a tong of FuYuanChang puerh tea from the early 1900s. The price achieved for this 2060g of tea was just over £1 million (1.7 million USD).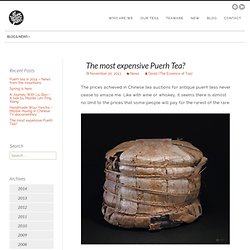 800ml Aged Zini Yixing Kettle by Chen Ju Fang - Clay Kettles - Clay - Teaware - High quality, handmade teas - The Essence of Tea
▶ Master Zhou Leach
▶ How to Season an Yixing Teapot
Pourquoi boire du puerh cru ancien? La réponse est simple. Certes, ses feuilles sèches sentent la poussière des vieux greniers secs en été, mais le goût est tel une danse de papillons dans la pénombre de nos papilles! C'est une expérience qui frise souvent la perfection, et cela explique que ces thés soient si recherchés.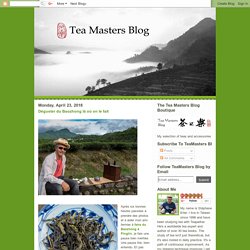 Oolong teas from High Teas have complex flavours and rich aromas and they have more strength than Green Teas, but with less Caffeine than fully-fermented black teas. Our Oolong loose leaf tea is sourced from the finest tea plantations from China & Taiwan. The taste of Oolong tea can vary but is commonly a woody or flowery flavour.Oolong tea is also known to provide many health benefits such as a healthier immune system. Oolong tea is also widely known as brown tea or wu long tea, and is a hybrid between green tea and black tea. All kinds of tea are made from the same plant variety, Camellia Sinensis. It is the production methods that differentiate black, green, white and oolong tea.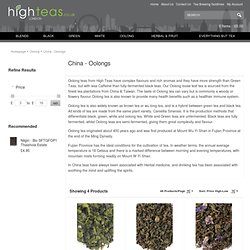 China - Oolongs from highteas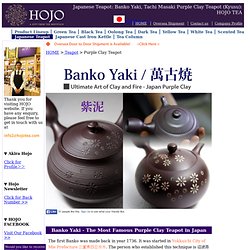 Banko Yaki - The Most Famous Purple Clay Teapot in Japan The first Banko was made back in year 1736. It was started in Yokkaichi City of Mie Prefecture 三重県四日市市. The person who established this technique is 沼波弄山.
Japanese Teapot: Banko Yaki, Tachi Masaki Purple Clay Teapot (Kyusu): HOJO TEA
Japanese Cast Iron Kettle: Nanbu Tetsubin : HOJO TEA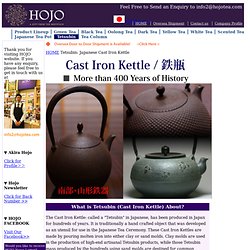 There is a noticeable number of Kyoto style tetsubins in Asia market such as Kibun-Do (亀文堂) and Ryumon-Do (龍文堂). Ryumon-Do (龍文堂) is the very old workshop started in year 1764. It was the first brand who invented wax mold in casting the iron tetsubin. Taking the advantage of wax mold that enables the making 3 dimensional designs, Ryumon-Do's product has very gorgeous carving on its surface. The Kibun-Do (亀文堂) was set up in Shiga prefecture by the student of Ryumon-Do. Both workshops produced a number of products in the history, yet disappeared.
Overall Rating for Starter Gongfu Tea Set awesome By Xarzith from Oregon on January 5, 2014 very happy with this tea set decent price well made I would recommend this item to a friend.
Starter Gongfu Tea Set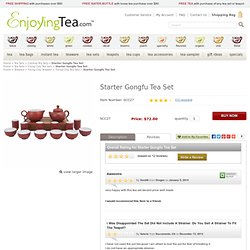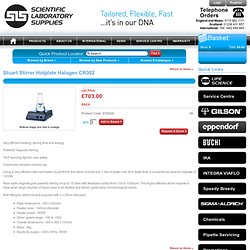 Very efficient heating, saving time and energy Powerful magnetic stirring "Hot" warning light for user safety
(STI2020) - Stuart Stirrer Hotplate Halogen CR302 - (SLS) Scientific Laboratory Supplies Ltd
NEW Scilogex MS-H-S Circular Top Analog Magnetic Stirrers w/ Porcelain Plate - Everything Else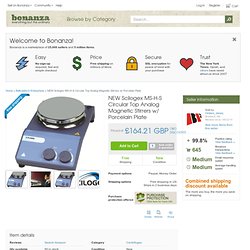 This is a BRAND NEW in the box Scilogex MS-H-S Circular Top Analog Magnetic Stirrers w/ Porcelain Plate. SCILOGEX is a new brand of innovative and unique laboratory products for all areas of research. Every product has been carefully selected for quality and priced to meet your budget so your lab can operate at its highest level of efficiency. If you have any questions regarding this item call us at (800)355-2956.
www.missclasses.com/mp3s/Prize CD 2010/Tea/cannaboid.pdf
Just as nature intended. Pure, refreshing and full of the joys of Highland Spring. We take great care to bring you pure, natural Highland Spring water straight from our source in the Ochil Hills, Perthshire. We're proud of our water and especially proud to be the number one UK bottled water brand. For over 30 years we've been careful guardians of our land, keeping it clean and pure to preserve its protected organic status, so you can be sure that every drop you drink is just as nature intended.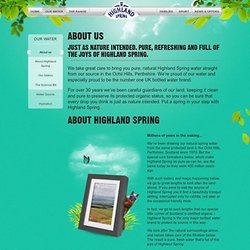 About us — Highland Spring
Hourglass-Inspired Tea Timer both Times & Steeps Hot Tea
No unnecessary bells or whistles (let alone a power cord) are needed for this elegantly simple tea timer-and-steeper to do its job. Just pour, screw, tip and wait. A pair of identical glass vessels twist together mechanically via a plastic joiner piece to form the sealed middle between two hourglass-shaping bulbs, each sized for a single two-person serving of tea. Three settings in the middle allow the user to select a duration for the steeping process, depending on tea types and personal preferences.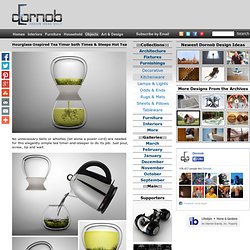 Water. Norwegian Glacial Natural Mineral Water
Choosing Water For Tea: A Simple Guide « Kasora.com's World of Tea
There are a great deal of people in the world drinking tea. They may be Chinese, Japanese, English, American, Friesian, Tibetan, Russian, French, Korean, Thai, Indian, or just about anyone from any of the world's 193 different countries. They may drink their tea hot, iced, or lukewarm.
"i love that there is a replacement filter for my inginuitea! yes, it was a bit of a pain to fit into the cup, but a tip: put some hot water into your pot and drop in the new filter. let it sit for maybe 10 minutes. the hot water should make the plastic on the new fliter pliable enough to just pop it into place!" "This product is great.
IngenuiTEA Teapot from Adagio Teas
Oolong Tea
Teapots | Bodum Online Shop
Oolong Tea
Yixing Clay Teapots
Yixing Purple Clay Pottery Year:2006Sort:Traditional HandicraftArea:Jiangsu ProvinceSerial:Ⅷ-1Declarer:Yixing City, Jiangsu Province Yixing County, in the southern part of Jiangsu Province in East China, has been the center of Chinese teapot production since the Song Dynasty (960-1279).
Yixing Purple Clay Pottery
Teaware
490g Over the years, Brooke Bond Taj Mahal Tea has been a symbol of the best of India. Master blenders and tasters painstakingly select the finest teas to create a robust, full-bodied brew with a lingering aroma that makes you say... "Wah Taj!" Cheer your senses as you experience this exclusive brew during those precious moments with special people.
Taj Mahal Tea - Brooke Bond
We Are Tea | Buy Award Winning Whole Leaf Tea Online
Japanese Green Tea, Japanese Teapot and Tetsubin: HOJO TEA
Please feel free to send us an e-mail for enquiry at: We accept various kinds of credit card through Paypal. Only if customer prefer other option of payment, we suggest "Bank Transfer".
oolong tea