Bits & Pieces
I like to learn and while being simultaneously amused. Feb 9
Support: Adobe Certified Expert (ACE)
SparkLife: Posts tagged blogging-twilight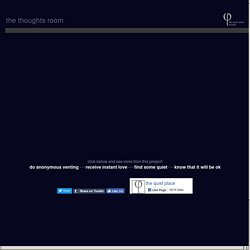 don't keep the thoughts room to yourself; share it with your loved ones: share on tumblr1K+ the quiet place project is proud to present:, the thoughts room., communication with the thoughts room will be operated via [spacebar] key.(gently squeeze that key, now.), in order to get the full experience, please silence your phone(s) and turn on your speakers.(again, [spacebar] to carry on.), welcome to the thoughts room., so..., ...you chose quiet., but what can you do in your quiet place?
If we hire you or the person you refer, you'll receive: Who we're looking for We're hiring engineers to work full-time in our SOMA, San Francisco office. Mobile Engineers Extensive experience creating fun and useful mobile applications for the iPhone, Android, and Blackberry platforms
Hipster jobs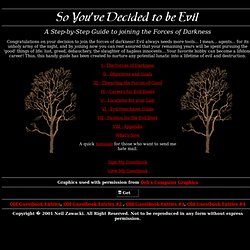 A Step-by-Step Guide to joining the Forces of Darkness Congratulations on your decision to join the forces of darkness! Evil always needs more tools... I mean... agents... for its unholy army of the night, and by joining now you can rest assured that your remaining years will be spent pursuing the 'good' things of life: lust, greed, debauchery, the slaughter of hapless innocents... Your favorite hobby can become a lifelong career!
So You've Decided to be Evil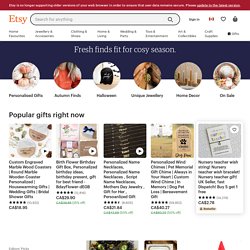 Close Sign In Using Facebook or Forgot your password?
Dear new boss, Sincerely, Your ex-girlfriend Dear Teachers,