Történelem-History
Múlt-kor történelmi portál - Kezdőlap
Attila the Hun: One of the most notorious villains in history, Attila's army had conquered all of Asia by 450 AD-from Mongolia to the edge of the Russian Empire-by destroying villages and pillaging the countryside.How he died: He got a nosebleed on his wedding night.
How Not To Die
home page Down to: 6th to 15th Centuries | 16th and 19th Centuries | 1901 to World War Two | 1946 to 21st Century The Ancient World ... index of places Aegean Region, to 300 BCE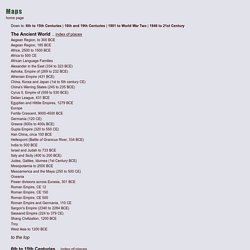 Mozilla Firefox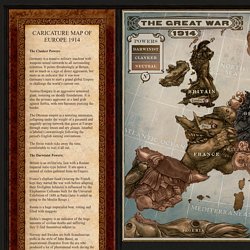 The Clanker Powers: Germany is a massive military machine with weapons aimed outwards to all surrounding countries. It points threateningly at Britain, not so much as a sign of direct aggression, but more as an indicator that it was now Germany's turn to start a grand global Empire to challenge the world's current one. Austria Hungary is an aggressive armoured giant, teetering on shoddy foundations. It is also the primary aggressor in a land grab against Serbia, with two bayonets piercing the border. The Ottoman empire is a teetering automaton, collapsing under the weight of a paranoid and ungainly spying network that gazes at Europe through many lenses and spy glasses.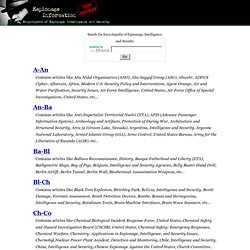 A-An Contains articles like Abu Nidal Organization (ANO), Abu Sayyaf Group (ASG), Abwehr, ADFGX Cipher, Aflatoxin, Africa, Modern U.S.
Encyclopedia of Espionage, Intelligence, and Security
List of themed timelines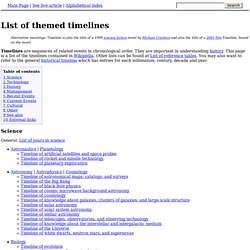 Alternative meanings: Timeline is also the title of a 1999 science fiction novel by Michael Crichton and also the title of a 2003 film Timeline, based on the novel. Timelines are sequences of related events in chronological order. They are important in understanding history. This page is a list of the timelines contained in Wikipedia.
Centuries