Progressive Magazines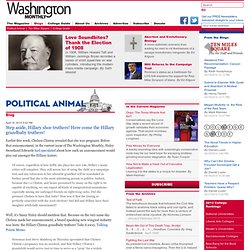 Political Animal Blog April 19, 2014 5:02 PMStep aside, Hillary shoe truthers! Here come the Hillary grandbaby truthers! Earlier this week, Chelsea Clinton revealed that she was pregnant.
The Washington Monthly
YES! Magazine — Powerful Ideas, Practical Actions
The Rise of the Digital Proletariat Astra Taylor reminds us that the Internet cannot magically produce revolution. more By Sarah Jaffe Is Harmon's 'Community' Really Back in Harmony? How We Can Fix Wall Street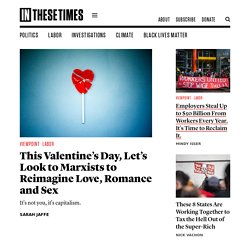 In These Times
openDemocracy
ProPublica
CounterPunch: Tells the Facts, Names the Names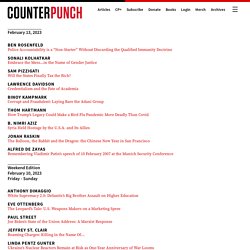 Last month, the ruling Japanese coalition parties quickly rammed through Parliament a state secrets law. We Americans better take notice. Under its provisions the government alone decides what are state secrets and any civil servants who divulge any "secrets" can be jailed for up to 10 years.
The American Prospect
[Note for TomDispatch Readers: We've got a special offer for you today. Below, you'll get a taste of Astra Taylor's new book about the Internet as a system for inequality, The People's Platform: Taking Back Power and Culture in the Digital Age. (Musician David Byrne, no less, praises her "inspiring insights" and calls her book "beautifully written and highly recommended." As is obvious from her intro, Rebecca Solnit also considers it a milestone book.)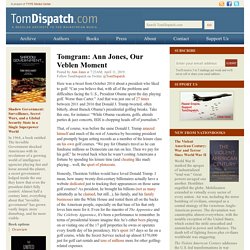 TomDispatch
Utne Press
Want to gain a fresh perspective? Read stories that matter? Feel optimistic about the future? It's all here!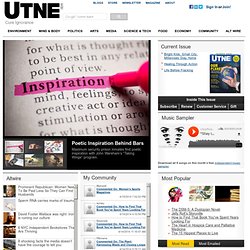 The Raw Story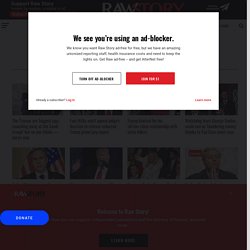 Drug cartel leader on Treasury blacklist arrested in Mexico Police have arrested the deputy leader of the Beltran Leyva drug cartel in Mexico City as he visited the capital,… Looters take advantage of Brazilian police strike in World Cup host city Looting broke out in Salvador de Bahia, one of the host cities for this year's World Cup in Brazil, as… Sexual violence against Egypt women 'goes unpunished': report Sexual violence against women has been rife since the 2011 uprising in Egypt, where hundreds of female protesters have been…
Talking Points Memo | Breaking News and Analysis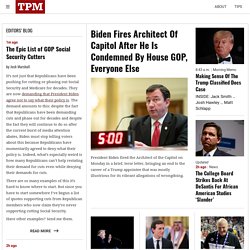 I've just launched a discussion in The Hive (sub req) about the transformation from reading paper books to digital books. Baffling as it is to me, since for decades I was not only a voracious reader but a devotee of the physical book itself, I made the transition about three years ago. I'm just not able to read paper books anymore. I'm almost embarrassed to admit that. But it's true.
Common Dreams
Salon.com
Truthout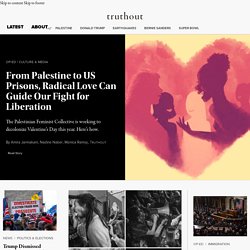 (Image: Addiction via Shutterstock)Voters and policy makers are slowly moving toward reforms to reduce the harm of skyrocketing numbers of opiate-related overdoses, but in the meantime, many like Truthout Writer Mike Ludwig and friends will share skills that "help us keep each other alive, healthy and safe." Maria pulls out a thick-gauged intramuscular syringe and a vial of naloxone hydrochloride, a drug known commonly by the brand name Narcan. She shows the people gathered around me how to draw up 1 cubic centimeter of naloxone into the syringe.
BuzzFlash - Daily Headlines and Breaking News | Progressive News and Commentary with an Attitude
Mother Jones
Did you know that Mother Jones is a 501(c)(3) nonprofit? It's true: The majority of our funding comes from readers like you. Your contributions keep us free, independent, and uncensored. Will you support the Mother Jones Investigative Fund with a $5 gift? Your donation of any amount will make a real difference.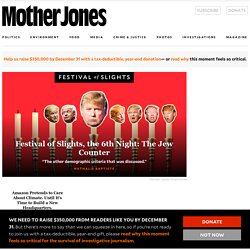 Huffington Post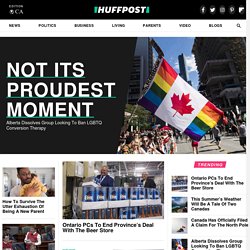 Ramune Golysenkiene via Getty Images I've been tweezing, shaving, moisturizing, defrizzing, flat-ironing, bikini-waxing, gym-joining (notice I said gym-joining, not gym-going?) exfoliating and manicuring since 8th grade, all while sleeping on a silk pillowcase to reduce wrinkles. I'm ready to grow a beard and just RELAX. If you have a "bring your own device" policy in place, employees need be informed that your company is monitoring data on their devices. You need to be clear that you are not interested in their personal data.
The Nation
Not only does capitalist growth not reduce inequality; it increases it. What happens when the black experience is relegated to background noise? What role should the social platform play as the feminist movement continues to grow?
AlterNet