Charge, Induction, Conducters vs Insulators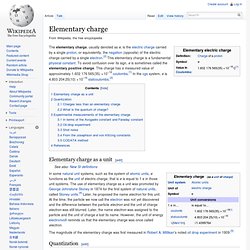 Elementary charge
Elementary charge as a unit[edit] In some natural unit systems, such as the system of atomic units, e functions as the unit of electric charge, that is e is equal to 1 e in those unit systems. The use of elementary charge as a unit was promoted by George Johnstone Stoney in 1874 for the first system of natural units, called Stoney units.[4] Later, he proposed the name electron for this unit.
www.sweethaven02.com/Science/PhysicsCalc/Ch0201.pdf
In a conductor, electric current can flow freely, in an insulator it cannot.
Conductors and Insulators
Charges and Fields 2.04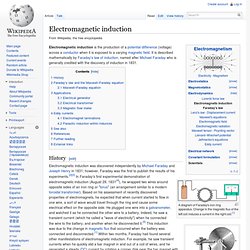 Electromagnetic induction is the production of a potential difference (voltage) across a conductor when it is exposed to a varying magnetic field.