Corporate Identity
Show Us Your Business Card
Design Some Awesome Business Cards This Weekend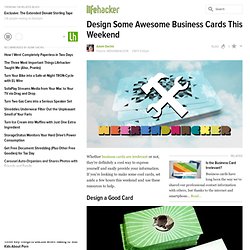 Whether business cards are irrelevant or not, they're definitely a cool way to express yourself and easily provide your information. If you're looking to make some cool cards, set aside a few hours this weekend and use these resources to help. Design a Good Card
Whichever business you're in, and especially for anyone in the field of design, such as web designers, a business card can be as important as your website identity.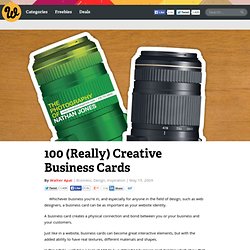 Nob Hill Bar & Grill Letterhead
MiniCards: event cards, name cards, mini business cards , swing tags, gift tags, save the dates, promotional cards and cards to show off your photography or design ... MiniCards might be little, but they do pack a mighty punch!
MiniCards | Design Customized Mini Business Cards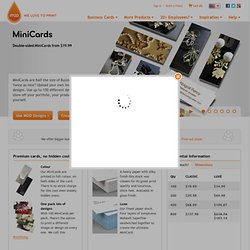 Business Cards - Full Color Printing - Digital Printing Company | Vistaprint
The Internet is an incredibly powerful tool for the modern business owner.
40 Professional Examples of Letterhead and Print Work
Cooler Business Cards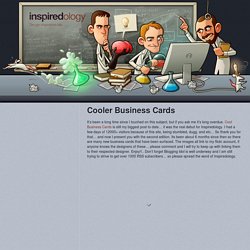 It's been a long time since I touched on this subject, but if you ask me it's long overdue.
30 Clever Business Cards with Unique Shapes and Materials