Miscellaneous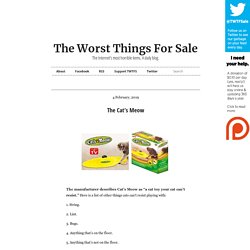 "Casting" is the fetish of being in a cast or having sex with someone else in a cast. "Nadia is Home Alone" is the tale of a woman who goes horseback riding, breaks all her shit, and then someone fucks her while she's casted all to hell. The same author wrote "Taking Care Of Derek", where the fetish apparently also involves running a wheelchair-bound cast boyfriend into the wall, in his wheelchair. Boom! How you like that, Derek?
Did you know that Billy Graham gets checks from Unilever once a month, for services rendered-- but unexplained? That's not all that Billy Graham gets up to when the public's watchful eye is turned. When Billy Graham was admitted to the hospital for acne, they turned their vast and illicitly-gotten wealth toward invasive acne-research-- on LIVE HUMANS.
Verified Facts - Conspiracy Theories Generator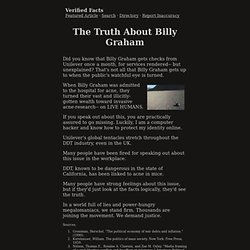 Just click and the truth will manifest Click the Reionize electrons button at the top of the page to generate a full page of New Age poppycock. The inspiration for this project came from watching philosophy debates (such as this and this) in which Deepak Chopra was a participant.
New-Age Bullshit Generator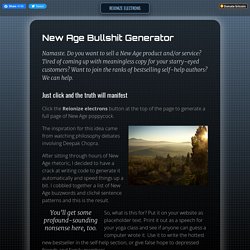 When you're finished reading, check out the new trivial posts: More Interesting Trivia and Even More Interesting Trivia. Mum sent me this so it has to be true – right? Here are some 'facts' about the 1500s: They used to use urine to tan animal skins, so families used to all pee in a pot & then once a day it was taken & sold to the tannery…….if you had to do this to survive you were "Piss Poor"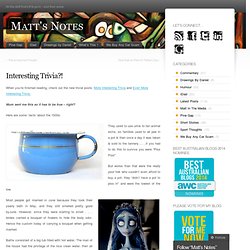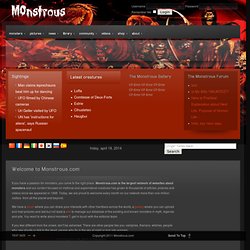 If you have a passion for monsters, you come to the right place. Monstrous.com is the largest network of websites about monsters and our content focused on mythical and supernatural creatures has grown to thousands of articles, pictures and videos since we appeared in 1998. Today, we are proud to welcome every month on our network more than one million visitors from all the planet and beyond. We have a forum where you can share your interests with other members across the world, a gallery where you can upload and mail pictures and last but not least a wiki to manage our database of the existing and known monsters in myth, legends and arts. You want to write about monsters ?
Free Minds Book Club & Writing Workshop: Empowering young inmates through books and creative writing
Combined Federal Campaign (CFC) #75998 Winner of the 27th Annual DC Mayor's Arts Award for Outstanding Contribution to Arts Education United Way of the National Capital Area (UWNCA) #9633 "I loved going to the book club, I didn't have to be tough and aggressive, I could just be me. And they liked me, who I am.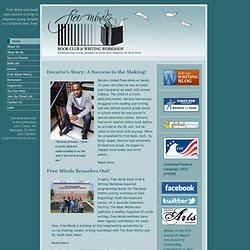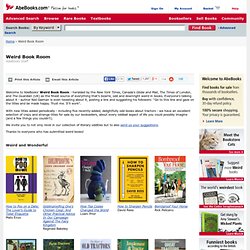 Welcome to AbeBooks' Weird Book Room - heralded by the New York Times, Canada's Globe and Mail, The Times of London, and The Guardian (UK) as the finest source of everything that's bizarre, odd and downright weird in books. Everyone's talking about it - author Neil Gaiman is even tweeting about it, posting a link and suggesting his followers: "Go to this link and gaze on the titles and be made happy. Trust me. It'll work".
Scale of Universe
The map of the Internet Like any other map, The Internet map is a scheme displaying objects' relative position; but unlike real maps (e.g. the map of the Earth) or virtual maps (e.g. the map of Mordor), the objects shown on it are not aligned on a surface. Mathematically speaking, The Internet map is a bi-dimensional presentation of links between websites on the Internet.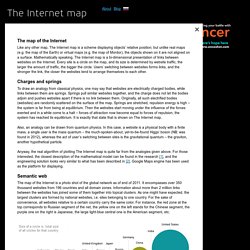 This is a list of unusual deaths. This list includes unique or extremely rare circumstances of death recorded throughout history, noted as being unusual by multiple sources. Some of the deaths are mythological or are considered to be unsubstantiated by contemporary researchers. Oxford Dictionaries defines the word "unusual" as "not habitually or commonly occurring or done" and "remarkable or interesting because different from or better than others.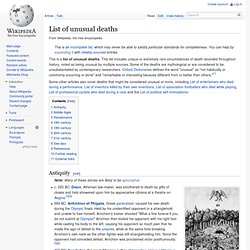 It was just supposed to be a temporary job. Stephanie Kwolek took a position at DuPont in 1946 so she could save enough money to go to medical school. In 1964, she was still there, researching how to turn polymers into extra strong synthetic fibers. Kwolek was working with polymers that had rod-like molecules that all lined up in one direction. Compared to the molecules that formed jumbled bundles, Kwolek thought the uniform lines would make the resulting material stronger, though these polymers were very difficult to dissolve into a solution that could be tested.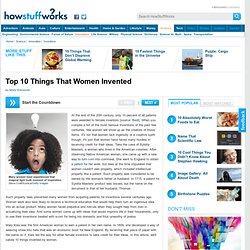 Top 10 Things That Women Invented
These are the results from The Style Invitational's first analogy contest, published July 23, 1995: Report from Week 120 in which we asked you to come up with bad analogies.
Simile Outrageous