Living room
First off, thank you so much for being so kind about my new curtains in the dining room ! I am taken aback daily by how many genuinely nice people there are in this blogging community. Thank you for loving the curtains along with me, and also thank you for just being plain ol' nice.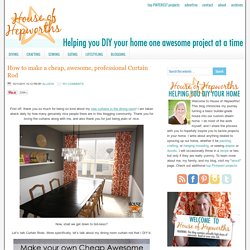 Vintage Revivals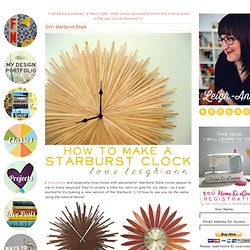 DIY: Starburst Clock
I love clocks and especially love clocks with personality! Starburst Style clocks appeal to me in many ways but they're usually a little too retro or gold for my style-- so I was excited to try making a new version of the Starburst :) I'd love to see you do the same using the tutorial below! These clocks were my inspiration!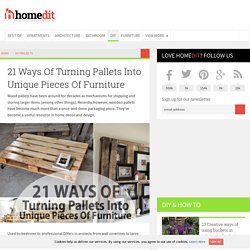 Do you have some pallets or pieces of them that you don't need anymore? Don't just throw them away.
I see desks like these in thrift stores and on the side of the road all the time, and honestly, I can't say that I feel inspired when I look at them.
before & after: rustic refinished desk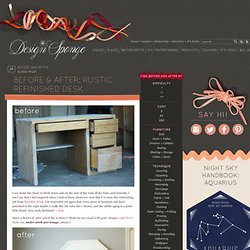 before & after: creative chair reupholstery
I might be angering some die-hard upholstery experts out there when I say this, but I'm a firm believer in thinking outside the box when it comes to choosing fabrics.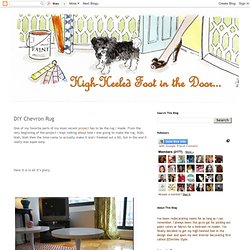 One of my favorite parts of my most recent project has to be the rug I made. From the very beginning of the project I kept talking about how I was going to make the rug, blah, blah, blah then the time came to actually make it and I freaked out a bit, but in the end it really was super easy. Here it is in all it's glory:
Build this Hula Hoop Rug and other fun t-shirt crafts. Take your weaving to the next level by making miniature baskets. Click the photo to view the craft. Make the chair pad above using t-shirts and a hula hoop. Click the photo to learn how. Click the photo to view other crafts you can make with old t-shirts.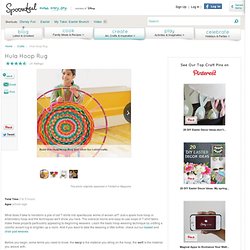 You've all seen those zig zag rugs around on design and home dec catalogs, websites, magazines... The zig zag/chevron pattern is everywhere this season and I have been craving it as I redecorate our bedroom with something more contemporary! I was so excited to copy these gorgeous zig zag rugs:
I am SO proud of my DIY zig zag rug--Tutorial!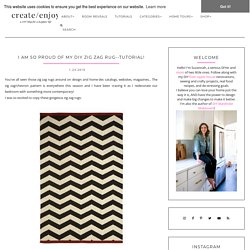 We've talked about using paper decorations to punch up a last minute party , but there are ways that you can incorporate paper into your everyday décor as well.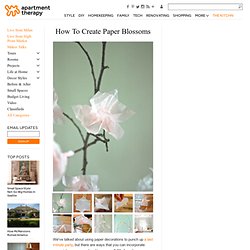 Here's a great way to snazz up simple textiles with an easy embellishment technique – machine appliqué! This technique allows you to apply cut-out shapes of fabric to the surface of another fabric, achieving colorful and interesting effects that would otherwise be complicated to sew. In this post I'm appliquéing a tablecloth, but you can use the basic instructions here to appliqué shapes on just about anything around the house — curtain panels, throw pillows, cocktail napkins, duvets, even totes.
Design*Sponge » Blog Archive » sewing 101: machine appliqué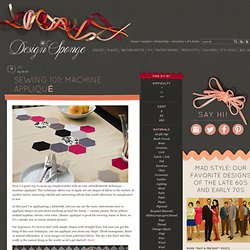 So sorry for the suspense regarding my toolbox dresser project .
david stark's post-it fridge project
[i'm so thrilled to welcome one of my design idols, david stark , to the site today. david is sharing a fun post-it diy project inspired by his fantastic new book, david stark design . welcome, david!]
Functional and space saving coat hooks aren't easy to find. Some manufacturers have such hooks among their products but most of them are quite pricey. You would be amazed what you can make similar hooks from…
Functional Space Saving DIY Coat Hooks
Dictionary Sacrifice Rosettes DIY
I'm a little in love with the rosettes I use to top my origami gift boxes . They come from the humblest of beginnings, but end up looking pretty sharp smart when all's said and done.