Room Design Ideas
Decorate
Mantel Decorating Video
trove wallpaper
Christmas Lights in 8 Bedrooms
Jordi Canosa
What is interesting is how we like the idea of what is presented but the practical application of the ideas, in the US anyway, would not go over well. There are no doors on any of the rooms, no closets, no cabinets, merely shelves with curtains.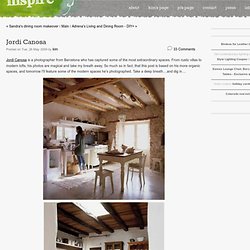 There are a lot of ways to make a nice bedroom, but for kids there is an element of excitement that is just as important as bedroom size and style. As these pictures illustrate, a cool bedroom for children can be a virtual fantasy world in itself – in this case by making the outdoors the driving interior design idea and central concept of the bedroom space. Complete with climbing ropes, ladders, swings and all kinds of hidden storage spaces, this bedroom brings all of the elements of an outdoor play space inside and makes the room feel like a self-sufficient home at the same time. The best part, of course, is the tree house in the center of the room – who would not have enjoyed that as a kid growing up?
Cool Interior Tree Home: Best Kids Bedroom Design Ever?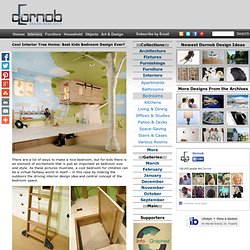 Brian Park
An email was sitting in my box this week from photographer Brian Park. Brian has always been generous with keeping us up to date with his work.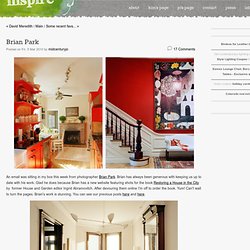 give a little love « style/SWOON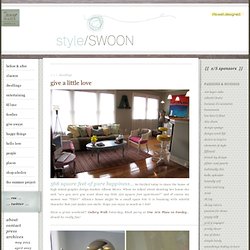 568 square feet of pure happiness… So thrilled today to share the home of high school graphic design teacher Allison Myers. When we talked about shooting her house she said "are you sure you want shoot my little 550 square foot apartment?" and of course my answer was "YES!!"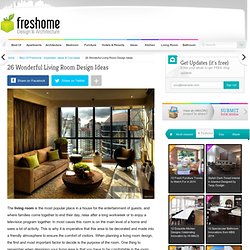 Living Room Designs , Sets, Furniture, Sofas, Ideas
Launched in 2007, Freshome is a weblog devoted to uncovering (and sharing) the latest and greatest products in Architecture and Design.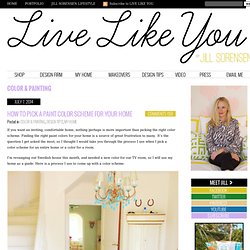 If you have followed this blog for a while you might be familiar with my line "Life is too Short for White walls".
Color - Live Like You & Marmalade Interiors
Kitchen Designs: Energized Eating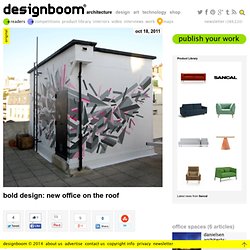 'new office on the roof' by bold designs, paris, france lapinture from the on off crew (talented and multi skilled friends) to create a mural image © bold-design paris-based practice bold design has transformed an unoccupied rooftop space within the heart of paris, france into their new office. co-founders william boujon and julien benayoun have decided to renovate an old machine room which previously housed a motor lift. the enclosed area of 170m2 has never been occupied but the shell has been affected by its weathered past. the studio drew the plans for their future office, assuming a minimum budget as the primary constraint. the team paid particular attention to economy of means and space. the organization of their new studio reflects a collaborative work ethic with custom built features for a simple and fully functional work configuration.
bold-design: new office on the roof
focus on form - page 2
Kitchen Designs: Energized Eating
Outdoor-bathroom-in-The-Sui.jpg (850×557)
Inspiration for artists from Wildfox Couture - I LOVE WILDFOX - Gwyneth Paltrows Apt, Tribeca (Don't cry)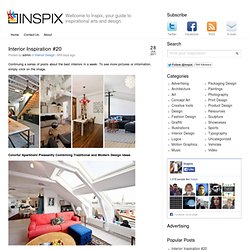 Interior Inspiration #20
Continuing a series of posts about the best interiors in a week.
This cozy alcove bed can be found in a charming oceanfront home in Seaside, Florida.Robert A.M.
Pictures - 48 Totally clever alcove bed design ideas - San Diego interior decorating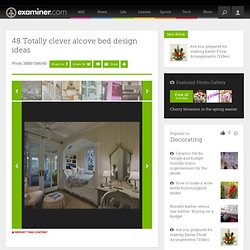 Would you like to tour a sweet little apartment in Paris with me today?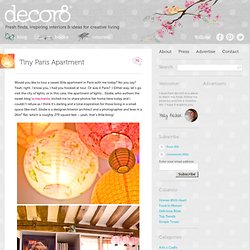 Tiny Paris Apartment
a selection of graphic projects
Warehouse stalking
Pages Search Jo on Instagram
Most amazing apartment ever! - MAIYA - MY ADVENTURE IS YOUR ADVANTAGE :: ART / DESIGN / FASHION / DECOR
Ah, jeez.
The Selby + Simple Creative Home
Posted by rd on Wednesday, October 19, 2011 · I recently discovered The Selby, and here is a home, more or less 1000 sq ft., bursting with neutral colors making it 'bigger' than it actually is. I really love the combination of open planning and simple palette in this home..
Room Design Ideas For Teen Boys
small is cool
stairway to heaven
Puzzle box apartment
Bates Corkern Studio
Unique Vintage Details in a Fascinating Apartment Near Barcelona
6 Summer Bunk Bed Rooms
PadStyle | Interior Design Blog | Modern Furniture | Home Decor | Interior Design
Top 5 Kitchen Building Trends"
Decorate | Lonnymag.com
Parlour: Cheery Home
30 Awesome Interior Designs
Dream Bedroom Designs
Bedroom Designs: Modern Interior Design Ideas & Photos | Designs &I...
desire to inspire - desiretoinspire.net - A completely renovated...
Home Decorating Photos, Interior Design Photos, Home Decorating Pictures, House Interior & Exterior Design Pictures, Home Decor & Improvement Ideas - GetDecorating.com
Home Trends | Decoration | Gardening
COCOCOZY
Interiors: Juli and John Baker in Canada
Gardener & Marks
Inpiration : 10 Beautiful Bathroom Design Ideas | Interior Design Blog -...