Living
In an increasingly globalized world, it's still sometimes shocking to see just how disparate our lives are compared with other human beings around the world. A book of photographs by Peter Menzel called "Hungry Planet: What the World Eats" ("©Peter Menzel www.menzelphoto.com . Ten Speed Press, published in 2005) makes a relevant point with great irony: at a time when hundreds of millions of people don't have enough to eat, hundreds of millions more are eating too much and are overweight or obese.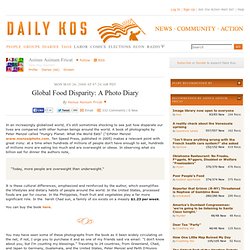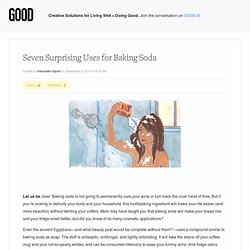 Let us be clear: Baking soda is not going to permanently cure your acne or turn back the cruel hand of time.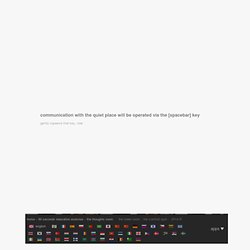 communication with the quiet place will be operated via the [spacebar] key communication with the quiet place will be operated via your finger gently squeeze that key, now gently touch the screen, now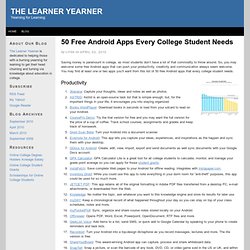 Saving money is paramount in college, as most students don't have a lot of that commodity to throw around.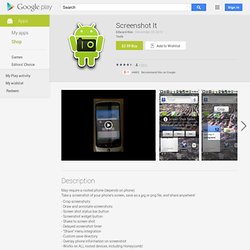 May require a rooted phone (depends on phone) Take a screenshot of your phone's screen, save as a jpg or png file, and share anywhere! - Crop screenshots - Draw and annotate screenshots - Screen shot status bar button - Screenshot widget button - Shake to screen shot - Delayed screenshot timer - "Share" menu integration - Custom save directory - Overlay phone information on screenshot - Works on ALL rooted devices, including Honeycomb!
Screenshot It - Android Market
Bongiovi DPS: pour augmenter le son des appareils iOS | Alain McKenna | Applications
Like I said - NO! I have never had ANY problem converting video with Zamzar! Geez.... And yes, I have converted lots of video. Mostly FLV to MPEG4. by dvoss41 Sep 3
4,900 links ! You must be hiding them pretty well ! ;-) by mirlen101 Sep 2
You have never had any problem with video conversion with Zamzar ? I have yet to find any converter for video that has even an 80% rate and I've converted a lot of video, with many converters ! by mirlen101 Sep 2
My first use of it, is not for music or videos, but more for files by sam_100 Sep 2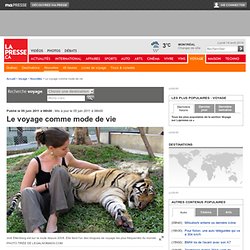 Adepte des médias sociaux, elle est même devenue une référence dans le monde du voyage: son blogue Legalnomads.com (en anglais) reçoit 17 000 visites par mois; il occupe la quatrième position parmi les plus influents dans le monde du voyage selon le site Influencers In Travel, et la septième place sur la liste des meilleurs blogues de voyage de 2010 selon le site elliott.org , tenu par un expert dans le domaine. Pourquoi Legalnomads? Parce qu'avant de devenir voyageuse professionnelle, cette anglophone qui a grandi à Pointe-Claire et étudié à McGill a été avocate pendant cinq ans dans un grand bureau de New York.
Le voyage comme mode de vie | Isabelle Ducas, collaboration spéciale | Nouvelles