General Science - blogs & websites
In the Dark
Double X Science - Science. It's the new black.
Brightsurf: Science Current Events and Science News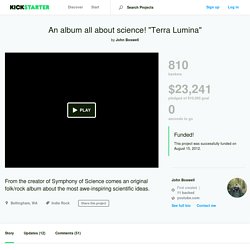 Terra Lumina is a new musical project by John D Boswell, aka melodysheep, the creator of Symphony of Science, and Will Crowley, fellow musician and collaborator for the band Hudson. We're looking to create and publish an album of songs covering a topic that is under represented in today's musical scene - science.
An album all about science! "Terra Lumina" by John Boswell
AlphaGalileo
Aspirin by any other name An international research program has revealed once more that the earliest of commercial pharmaceuticals, aspirin, has yet more roles to play in medicine. The researchers have demonstrated that salicylate, the active metabolite, directly increases the activity of AMP-activated protein kinase.
The Alchemist Newsletter: Apr 26, 2012 — Welcome to ChemWeb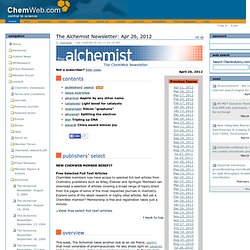 Humans Invent | Innovation, Craftsmanship & Design
ScienceBase - Science News & Views
No matter how much you know, there is always something new to learn about science. While your college courses may cover the basics, you can get a more in-depth look at a wide variety of topics from Internet resources such as these great documentaries.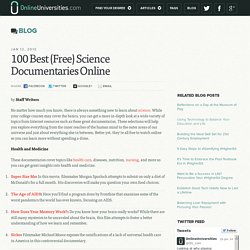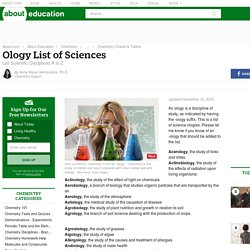 Ology List - List of -ology Sciences and Scientific Disciplines
An ology is a discipline of study, as indicated by having the -ology suffix. This is a list of science ologies.
Periodic Table of Science Bloggers
The Body Odd
There is now a proliferation of products and services promising to "train your brain." In the past we used to call this, "learning." The term "brain training" has a certain connotation that implies something more is happening.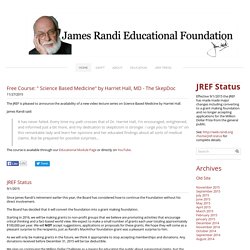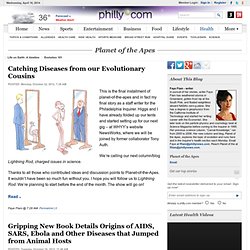 POSTED: Sunday, September 30, 2012, 12:34 PM Peter Andolfatto
Planet of the Apes
The Story of Science: Power, Proof and Passion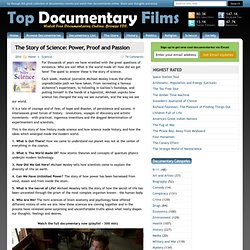 For thousands of years we have wrestled with the great questions of existence.
There's a lot of stuff in the world: trees, cars, galaxies, benzene, the Baths of Caracalla, your pancreas, Ottawa, ennui, Walter Mondale.
EDGE 2011: What scientific Concept would improve everybody's cognitive toolkit?