GEEK
Super Mario Flash - Playing Fun Games: Play Free Online Games. Z-Type. Welcome to Explorations in Science with Dr. Michio Kaku. Online ebook converter. 12 Great Must-Have Softwares For Your Newly Bought Laptop. So you bought a new laptop and probably it came preloaded with Windows.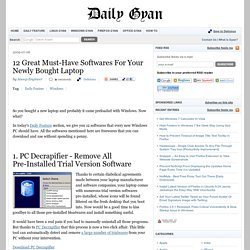 Now what? In today's Daily Feature section, we give you 12 softwares that every new Windows PC should have. All the softwares mentioned here are freewares that you can download and use without spending a penny. 1. Just Delete Me | A directory of direct links to delete your account from web services. Bloody Rage 2 on HoltGames.com. Bloody Rage 2 Instructions: Take on your opponents to beat them in a bloody fight to become the ultimate fighter of all time in 3d fighting game Bloody Rage 2.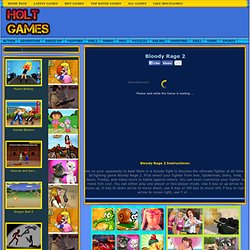 First select your fighter from Ken, Spiderman, Goku, Yoda, Jason, Freddy, and many more to battle against others. You can even customize your fighter to make him cool. You can either play one player or two-player mode. Hacking - Beginning txt. Hide My Ass! Free Proxy and Privacy Tools - Surf The Web Anonymously. Autoslalom. X-Icon Editor. Over-Extending your Firefox with Extensions? Use Different Firefox-Powered Browsers for Different Tasks!
Two of the most popular posts here on TedCurran.net deal with replacing your too-huge collection of browser extensions for Firefox and Chrome to improve your browser's speed and performance.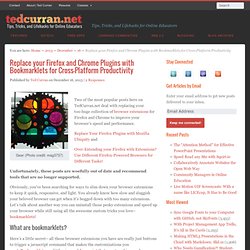 Replace Your Firefox Plugins with Mozilla Ubiquity and Over-Extending your Firefox with Extensions? Use Different Firefox-Powered Browsers for Different Tasks! 3 Hacks for Firefox That Will Double Your Internet Browsing Speed - Gnoted.com. There are many people out there complaining about the Firefox RAM Memory Bug.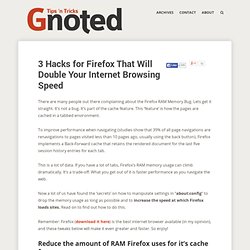 Lets get it straight. It's not a bug. It's part of the cache feature. Geek. LTF Lost Treasures Fr Abandonware France, l'histoire des vieux jeux video et retrogaming. Old PC Games - homepage. AMHA.fr - A Mon Humble Avis. My Paper Heroes.
Designer & Art Toys, Figurines a Customiser, Graphic Design & Pop Culture. - Artoyz. Cubeecraft - Free Papercraft Toys. Paper Toy (The Papertoys Coop) Search Results for rage :: Emojicons. SNESbox.com - play SNES games online! The 100 best Nintendo 8-bit (NES) games playable on Nintendo8.com. Puki 3d: Fun Online Flash Game. Popular games. Play Thelemite Flash game @ Flashgamesnexus.com. Game Search Mobile Games/Apps If you are interested in mobile games and apps or are a flash developer looking to quickly get into the market, please take a look at our Mobile Platform.
Check out our app store offerings: Flash Games Login. Tablette.com | Le premier magazine sur les Tablettes. Free Mobile Website Creator | Build a Free Mobile Site | IXM by IM creator. Notebook Wars.
DL
---