Graphics
LinkedIn Swarm
LinkedIn Swarm
MOST POPULAR INFOGRAPHICS
canvas - geometry hierarchy 2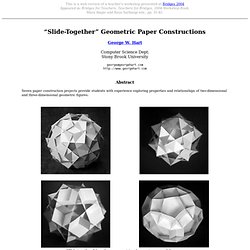 This is a web version of a teacher's workshop presented at Bridges 2004Appeared in: Bridges for Teachers, Teachers for Bridges, 2004 Workshop Book, Mara Alagic and Reza Sarhangi eds., pp. 31-42. "Slide-Together" Geometric Paper Constructions George W. Hart Computer Science Dept.
Mathematica Visualization and Graphics Gallery of Jeff Bryant
Enjoy these sample visualizations built with Protovis.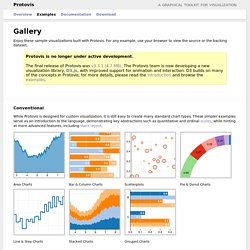 Animating Water Using Flow Maps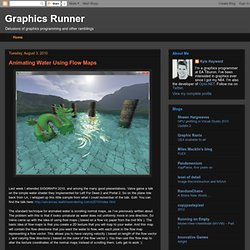 Last week I attended SIGGRAPH 2010, and among the many good presentations, Valve game a talk on the simple water shader they implemented for Left For Dead 2 and Portal 2. So on the plane ride back from LA, I whipped up this little sample from what I could remember of the talk. Edit: You can find the talk here: http://advances.realtimerendering.com/s2010/index.html The standard technique for animated water is scrolling normal maps, as I've previously written about. The problem with this is that it looks unnatural as water does not uniformly move in one direction.
Recently I wrote article about post thumbnail and you saw some great examples of image styling. As I wrote there, neat styled images can attract more visitors and you will be more pleasant with them yourself too. You don't have to always use Photoshop to style your images. Some cool effects can be achieved trough CSS, jQuery etc too and I strongly suggest you to continue reading to find out how to do it! 1.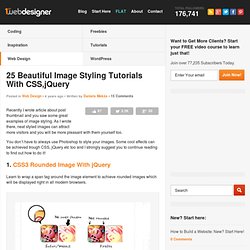 25 Beautiful Image Styling Tutorials With CSS,jQuery