Data journalism
Multimédia : technique + initiation CMS - Pierre Romera
Who can resist a colourful, thoughtful venn diagram anyway? In terms of blogging success, infographics are far more likely to be shared than your average blog post. This means more eyeballs on your important information, more people rallying for your cause, more backlinks and more visits to your blog.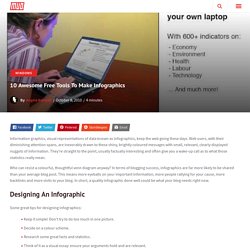 par Heat Miser J'évoquais il y a peu la difficulté d'avoir un avis sur la réelle sécurité d'un service de stockage de données en ligne estampillé "sécurisé". Dans les commentaires de ce billet, @paulpkk rappelait que bien peu de personnes se souciaient réellement de savoir si leurs données étaient en lieu sûr.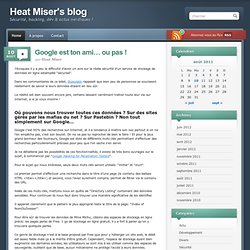 Google est ton ami… ou pas ! « Heat Miser's blog
ExtJS tutorial — MapFish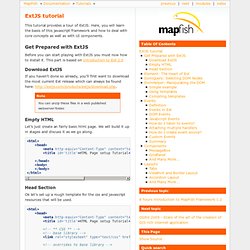 This tutorial provides a tour of ExtJS. Here, you will learn the basis of this javascript framework and how to deal with core concepts as well as with UI components. Get Prepared with ExtJS Before you can start playing with ExtJS you must now how to install it.
Upload via l'extension APC de PHP
Leçon de Data-journalisme par Simon Rogers | Journalisme graphique | Scoop.it
efattal.fr
Infographies, journalisme graphique et data en dessert - storify.com
Maps aren't easy
If you're new on INSPIRED [the web design lifestyle mag], you may want to subscribe to our RSS feed & Newsletter for extra goodies. Thanks for visiting! In the tradition of Inspired Mag's huge lists, here goes a new one – all the blogs with cool data visualization eye candy in the same place!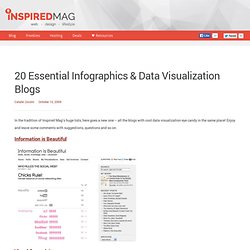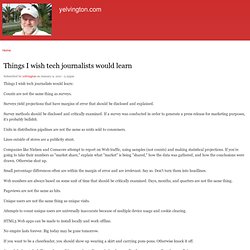 Things I wish tech journalists would learn
Things I wish tech journalists would learn: Counts are not the same thing as surveys. Surveys yield projections that have margins of error that should be disclosed and explained. Survey methods should be disclosed and critically examined. If a survey was conducted in order to generate a press release for marketing purposes, it's probably bullshit.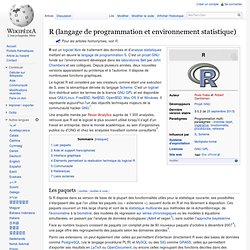 R (logiciel) - Wikipédia
Un article de Wikipédia, l'encyclopédie libre.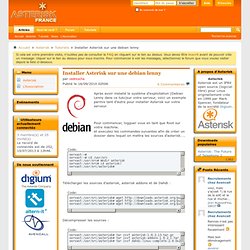 Le forum officiel de l'Association Asterisk France - Installer Asterisk sur une debian lenny
Après avoir installé le système d'exploitation (Debian Lenny dans ce tuto)sur votre serveur, voici un exemple parmis tant d'autre pour installer Asterisk sur votre serveur. Pour commencer, logguer vous en tant que Root sur votre machine. et executez les commandes suivantes afin de créer un dossier dans lequel on mettra les sources d'asterisk.... Code: servast:~# servast:~# cd /usr/src servast:/usr/src# mkdir asterisk servast:/usr/src# cd asterisk/ servast:/usr/src/asterisk# Télécharger les sources d'asterisk, asterisk addons et de Dahdi :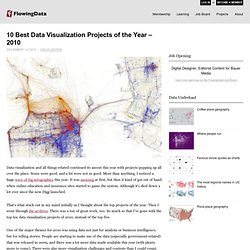 Data visualization and all things related continued its ascent this year with projects popping up all over the place. Some were good, and a lot were not so good. More than anything, I noticed a huge wave of big infographics this year. It was amusing at first, but then it kind of got out of hand when online education and insurance sites started to game the system.
Mapping America — Census Bureau 2005-9 American Community Survey - NYTimes.com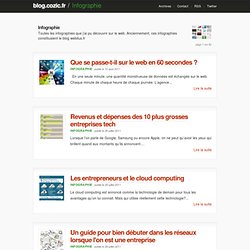 En une seule minute, une quantité monstrueuse de données est échangée sur le web. Chaque minute de chaque heure de chaque journée. L'agence... Lorsque l'on parle de Google, Samsung ou encore Apple, on ne peut qu'avoir les yeux qui brillent quand aux montants qu'ils annoncent.... Internet évolue de jour en jour (que ce soit d'un point de vue vitesse de connexion ou encore couverture).
5 Ways to find, mix and mash your data :: 10,000 Words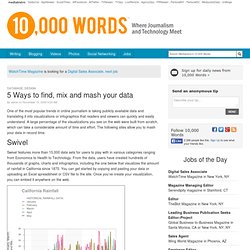 One of the most popular trends in online journalism is taking publicly available data and translating it into visualizations or infographics that readers and viewers can quickly and easily understand. A large percentage of the visualizations you see on the web were built from scratch, which can take a considerable amount of time and effort. The following sites allow you to mash your data in record time. Swivel Swivel features more than 15,000 data sets for users to play with in various categories ranging from Economics to Health to Technology.