JOURNALISM
Technology gives journalists unprecedented power to track down information.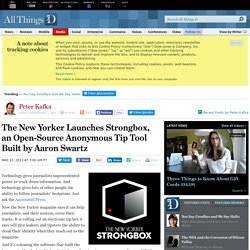 New Yorker Creates Aaron Swartz's Open Source Strongbox Secure Tip Box - Peter Kafka - Media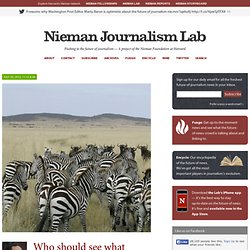 I really don't know how a news editor should choose what stories to put in front of people, because I don't think it's possible to cram the entire world into headlines.
Who should see what when? Three principles for personalized news
Seven_Forces_Media.pdf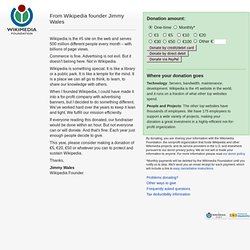 Make your donation now - Donate
Wikipedia is the #5 site on the web and serves 500 million different people every month – with billions of page views. Commerce is fine. Advertising is not evil. But it doesn't belong here.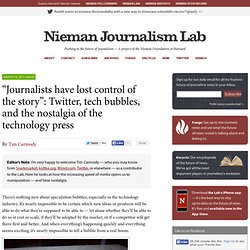 "Journalists have lost control of the story": Twitter, tech bubbles, and the nostalgia of the technology press » Nieman Journalism Lab » Pushing to the Future of Journalism
Editor's Note: I'm very happy to welcome Tim Carmody — who you may know from Snarkmarket, kottke.org, Wired.com, Twitter, or elsewhere — as a contributor to the Lab. Here he looks at how the increasing speed of media opens us to manipulation — and false nostalgia. There's nothing new about speculation bubbles, especially in the technology industry. It's nearly impossible to be certain which new ideas or products will be able to do what they're supposed to be able to — let alone whether they'll be able to do so at cost or scale, if they'll be adopted by the market, or if a competitor will get there first and better. And when everything's happening quickly and everything seems exciting, it's nearly impossible to tell a bubble from a real boom.
Journalism Accelerator: A forum about innovation in journalism, beyond the usual suspects