Baking Desserts
More S'mores Please... « Jen Loves Kev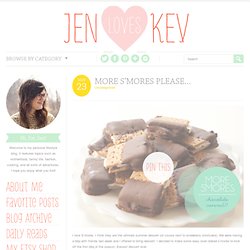 I love S'mores.
I never had a Pop-Tart until college. I realize that for some people this may cause a shocked reaction on par with my husband's the time I told him I've never watched Goonies before (or Jacob's, upon discovering the internet).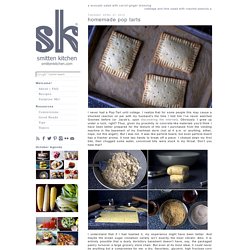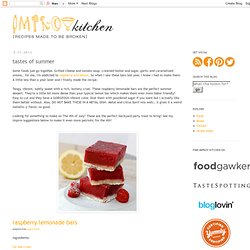 Some foods just go together. Grilled cheese and tomato soup, creamed butter and sugar, garlic and caramelized onions… for me, I'm addicted to raspberry and lemon . So when I saw these bars last year, I knew I had to make them.
Zucchini Bread Recipe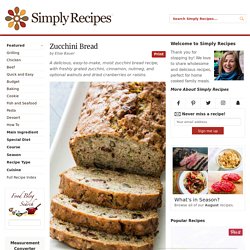 I still remember the first time I encountered zucchini bread as a teenager.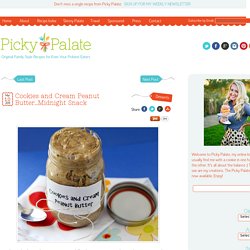 Need a midnight snack?
Black-Bottom Cupcakes
It is seriously beyond me how I have never made these before.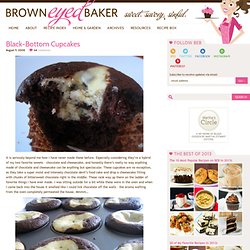 Chocolate Chip Muffins 2 cups all-purpose flour 1/3 cup light-brown sugar 1/3 cup sugar 2 teaspoon baking powder 1/2 teaspoon salt 2/3 cup milk 1/2 cup butter - melted and cooled 2 eggs - beaten 1 teaspoon vanilla 1 package (12 oz) chocolate chips 1/2 cup walnuts or pecans - chopped Preheat oven to 400 F. and grease up twelve muffin cups.
Chocolate Chip Muffins Recipe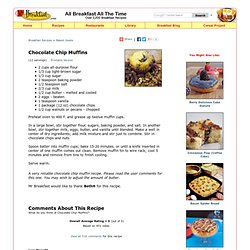 I love a good donut, especially a homemade one.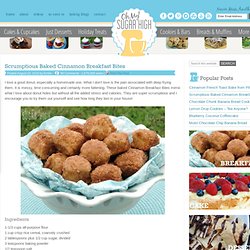 Sweet Potato Pie Gooey Bars Recipe | Black Girl Chef's Whites
Sweet Potato Pie Gooey Bars I'm a cereal fan. I can eat it for breakfast, lunch or dinner.