Biology
A pear has 600 times more formaldehyde in it than a vaccine does, writes Rachael Dunlop. Image: Oksana Kuzmina/Shutterstock Recently released government figures show levels of childhood vaccination have fallen to dangerously low levels in some areas of Australia, resulting in some corners of the media claiming re-ignition of "the vaccine debate".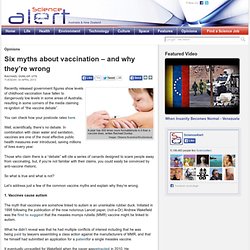 Six myths about vaccination – and why they're wrong
Melting Glaciers Liberate Ancient Microbes
Energy & Sustainability :: News :: April 18, 2012 :: :: Email :: Print The release of life-forms in cold storage for eons raises new concerns about the impacts of climate change By Cheryl Katz and Daily Climate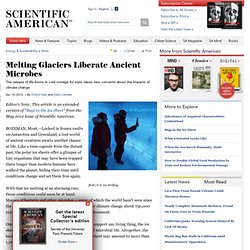 GMO - What Is It?
After Life: The Science Of Decay (BBC Documentary)
Anatronica | Interactive 3D Human Anatomy | Explore Human Body